The Ministry of Truth is the Imperium's official propaganda organ, dedicated to the creation, promotion, and preservation of our greatest cultural treasures. Together, we work to advocate for the Imperium's deepest and most cherished values; precious works of art by the likes of Catlos Jeminjees, dramatic calls to arms like Our Imperial Legacy,  and, of course, treasured cultural icons like dickbutt.
Today, the Imperium finds itself once again in the hotly contested Kirkland Protein Conflict. As our enemies demonstrate their steely resolve by falling on their own swords, and celebrate their triumphs by taking a few days off from the game, we must endeavor to maintain our morale.
Your Minute of Truth is a semi-regular, quasi-pseudo-monthly feature where we highlight some of the greatest propaganda works coming from the Ministry of Truth.
A Tale of Two Regions
The war announcement might have left things ambiguous, so let's clear up what we're looking at here: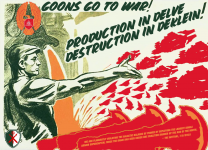 Scarebears Assemble
War can be a proving ground, and for Imperium FCs CAISH and Redline XIII, it has already provided ample opportunities to prove their place. Redline XIII brings us recruitment posters advertising the nascent Scarebears Initiative, who have already been Getting Shit Done accomplishing strategic objectives.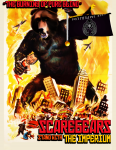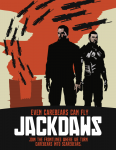 Max Dudes for the Kirkland Proteinstar
Sometimes, you just need people to log in and change the world.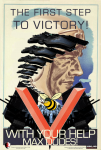 Brilok Jogbar brings us our newest export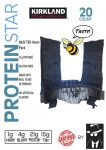 TWO (2) Titans toward Victory!
As the Imperium unleashes fleets of unprecedented size and power across the map, we still need something to spend all these Delve Time Units on. AnuranonthecoucH reminds us of the encouragement from our Dear Leader.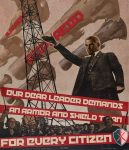 The Imperial Legacy
Some friends are forged by fire, and sometimes those fires are in the North.  NukeDuke Mayhem reminds us of what's really important (it's dickbutt).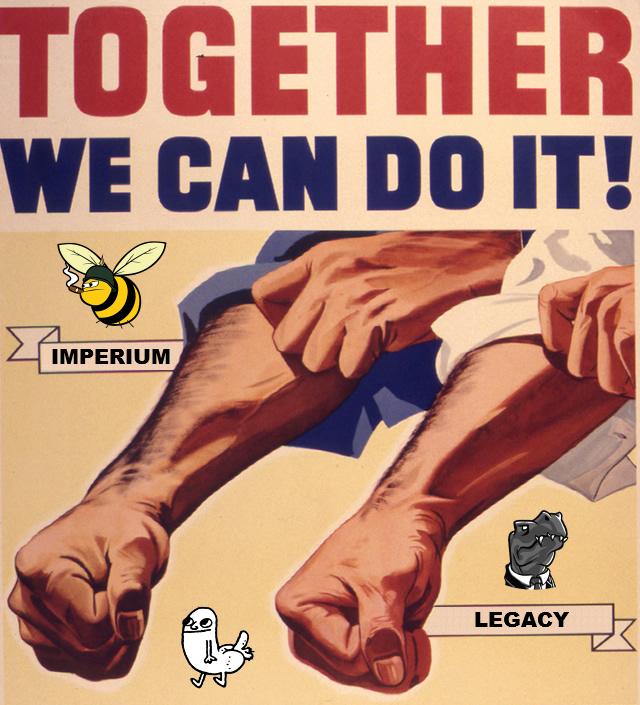 Lessons Learned
Our burning of the North has not been without its hiccups; but then, we never did claim to be good at this game.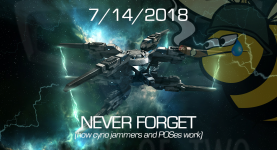 Read the MER!
Every hour, goons replace a number of Rorquals. Mintaki reminds us all to check how much damage we're really doing.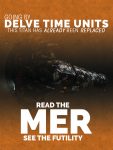 Video Media
It's not just images at the Ministry of Truth, however. FSync brings us this warm welcome to the Kirkland Proteinstar, and a friendly reminder to our friends back home.
The Ministry of Truth thanks all of the artists who have contributed work towards bringing you this Minute of Truth, as well as all of you loyal citizens who inspire us, from the 23rd best FCs to the line members to the bureaucrats.