<!– This sets the $curauth variable –>
Dirk Stetille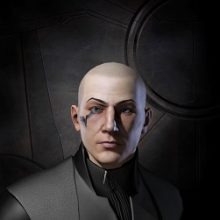 About me
An EVE Online player first and foremost, I am a Goonswarm Federation Diplomat and Fleet Commander. I'm glad to be finally taking my interest in the wider community and doing something about it through my role here at INN. IRL, I am a vaguely committed uni student, love to SCUBA dive, and enjoy hitting people with swords. Seriously, the swords are great fun.
Contact Information
Discord Name:

Dirk_Stetille#6442
EVE Online Links
Upcoming Events
January 25 @ 1:00 AM

-

3:00 AM

January 25 @ 5:00 PM

-

6:30 PM

January 25 @ 9:00 PM

-

10:00 PM

February 1 @ 1:00 AM

-

3:00 AM
Popular Articles

Early on January 20, in the system of 37S-KO in the Sta...

If you listened to the previous episode, you should kno...
Latest Comments