After the Blood Raider Sotiyo exploded this afternoon there was a lot of confusion about the loot.
Neither Imperium nor TEST have immediately claimed they have the BPC, and there have been no screenshots forthcoming on Reddit.
There was a video showing the loot shortly after the Sotiyo exploded, which seemed to show no BPC in the wreck.
Several Reddit threads emerged, including this one, indicating people thought that nothing dropped from the wreckage.
CCP Paradox posted in the thread: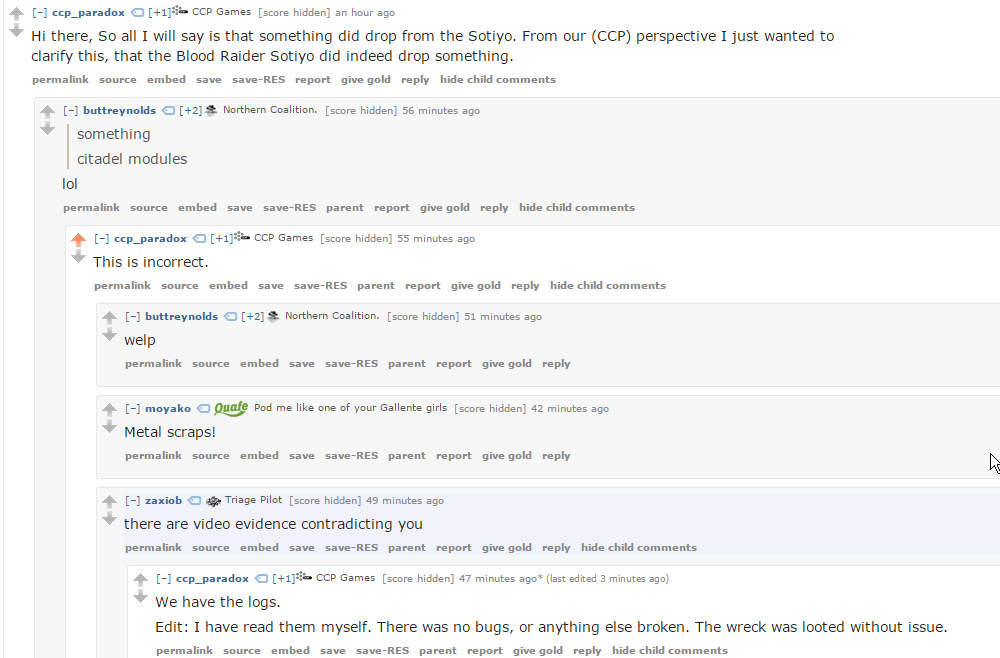 He followed up further in the comments: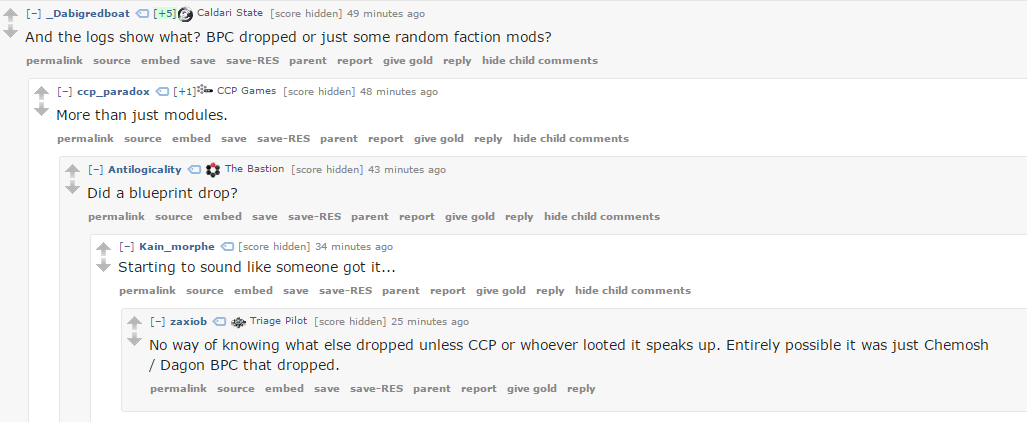 It is possible that a BPC for a ship other than a Molok dropped, in which case, it is not a major loot, and we will probably not hear too much about it.
If however, the Molok BPC dropped, then it is likely that the person who looted it is keeping quiet until they have it safely stored. At the moment, the most likely alliances to have gotten the loot are GSF or TEST. GSF claim they do not have the loot, and TEST have not indicated that they have it later.  There were assorted other groups in the system, including PL, Slyce Pirates, and Dream Fleet.
Dream Fleet are the alliance who put the structure into reinforced mode on May 25 with supercarriers. They were in the system with T2 frigs and pirate faction frigs, so they would be one of my top choices for having the loot outside of GSF or TEST.
EDIT: A post has arrived on Eve-O, the legitimacy of the screenshot cannot be confirmed, but someone is claiming to have stolen the BPC
Update: Another post has arrived on Eve-O, this one offering a contract for the Molok and Chemosh