Nullsec politics in EVE is fascinating. The characters, the geopolitical moves—the sheer manpower required to run some alliances is equivalent to that in real life corporations. It is the driver behind some of the most compelling reasons to play. At least, it is for me and many like me.
Currently, we have the biggest war in EVE history still ongoing. It has without a doubt been a lengthy one. The war has seen many ups and downs, many great victories, and mistakes. However, there has been one truth in this war, as with most wars in EVE. The only way the Imperium dies is if the Imperium kills itself. And to be frank here: that's very unlikely.
Different Goals
The goal of this war at its start was somewhat elusive. Some people were saying "content" others were "to downsize goons" but this has become clearer as the way progressed. On September 15, 2020, during an interview with Polygon, Vily stated:
"For us, this is a war of extermination. This is a war to the death. We are aiming for the removal of Mittani and the Imperium from Eve Online. […] We are here to purge them."
Now, this was previously spun as, "This isn't what Vily said", but the problem here is that interviews typically use speech marks to directly quote what was said. It's hard to spin that this is not what Vily said, but it is a minor point in the true lie of this war.
Next comes Gobbins, and the goal of Pandemic Horde. On December 13, 2020, Gobbins was recorded stating that their goal is to grind down the 1DQ structures in Delve. That means Horde has a fairly attainable, somewhat realistic goal—not impossible in the least.
'Why are we talking about goals?' you ask. This will become clear when we delve a little more into the roadmap of Legacy alliance.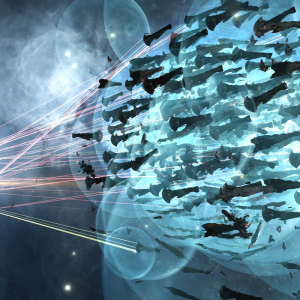 Escalating Rhetoric
Progodlegend—the guy who proclaimed 1000 titans would be moving to Delve also delivered the news on the TEST townhall on November 15, 2020.
Because we are confident we are going to win, we're kind of in a position to actually announce what we're going to do, to a degree. Which is that. We're telling you now, at in the course of the next 1, 2, 5, 6 months, whatever. We will be moving out of Esoteria and into Delve and Period Basis.
The logical flow of this information shows the utter shambles that is the messaging of the Legacy coalition. Progodlegend and Vily have created a situation where they have had to escalate on each alliance townhall in order to save face. That, in turn, culminates in the decision to try and claim Delve for themselves. There is, however, one tiny issue. And this is the biggest lie being told right now, one that is being swallowed whole heartedly.
Legacy Alliance is not capable of holding Delve against the Imperium. It's not a "maybe" "possibly" or "potentially". It is, strictly speaking, impossible for the Legacy Coalition to hold Delve against the Imperium when they no longer have any backup.
The reality is, Pandemic Horde will be leaving the warzone at some point. Once their members return to their home space, the effort required to mobilize and move again will be immense, far greater than the effort required for this war. Legacy will be left at the mercy of the Imperium. It's generally a bad idea to work in absolutes in EVE, as there is always a chance that it comes back to bite you in the ass. In this instance, though, Legacy will not be able to hold Delve or Period Basis alone. The defence agreement agreed between Pandemic Horde and Legacy is not worth anything when the effort required to mobilize again becomes unattainable.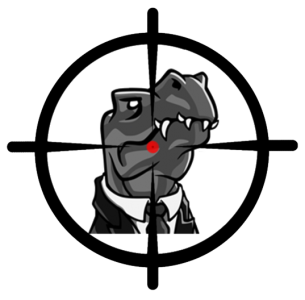 TEST is Next
The big lie—that legacy can hold Delve—means this war will have been for nothing. In the end, it will only create the biggest crosshair ever seen in EVE. A crosshair centered right on Legacy's back.