In a state of the alliance (SOTA) meeting Sunday, leader Dunk Dinkle asked his subcap pilots to brave the Goon M2 hellcamp and login, freeing them up for action elsewhere. Super and titan pilots were told to fill out an alliance form to help organize their M2 extractions.
Dinkle was asked whether subs should login as a group to have a better chance of surviving. He responded that he'd "prefer not to do it that way" because the ships logging in would all "be obliterated in one fell swoop." He said such an effort would "just give more of a morale boost" to the Imperium, who, he said, were already "overdosing" on morale. Apparently, Imperium morale will have to be boosted one ship at a time over a period of weeks.
Flash Forms Create Discord
In order to facilitate future flash forms, Dinkle said, PAPI would be debuting a dedicated Discord for coalition forces. This would allow Brave and other PAPI members to join fleets across alliances, he said, to more effectively and quickly respond to Imperium fleet pings.
He claimed that the PAPI coalition is "still really strong," and that "our partners from the north are even more resolved to smash Goons." He said they don't like "getting punched in the face any more than we do."
But There's A Catch
Dinkle announced that Brave forces are allowed to return to "their roots" to engage the "knuckleheads" wreaking havoc in Catch. "All these people are messing with us in our home ground, and we have the green light to form hard in Catch and go mess with them."
Everyone needs to join up on defense fleets when they are pinged, he said. He wants carriers and dreads built for this purpose. He called out Simple Farmers, The Initiative, Ferrata and Red Alliance in particular. "I'm tired of those people . . . so go do whatever you want to [them]."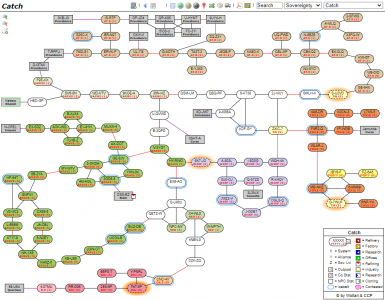 Taxes Going Up
Dinkle said that while, to date, they have borne the cost of war in Delve without external help or by asking for donations, the time had come to raise taxes to offset depleted reserves and to insure that SRP would continue to be paid.