Shortly after the NIP ended between Legacy and the Imperium on July 5, Imperium forces descended on the region of Paragon Soul to set 35 entosis timers into action. In addition, 10 jump bridges, nine cyno beacons, and miscellaneous citadels were also reinforced, including a Sotiyo.
While the region can be written off as renter space, and conventional wisdom is that renter space never matters, this action shows that it can have an impact.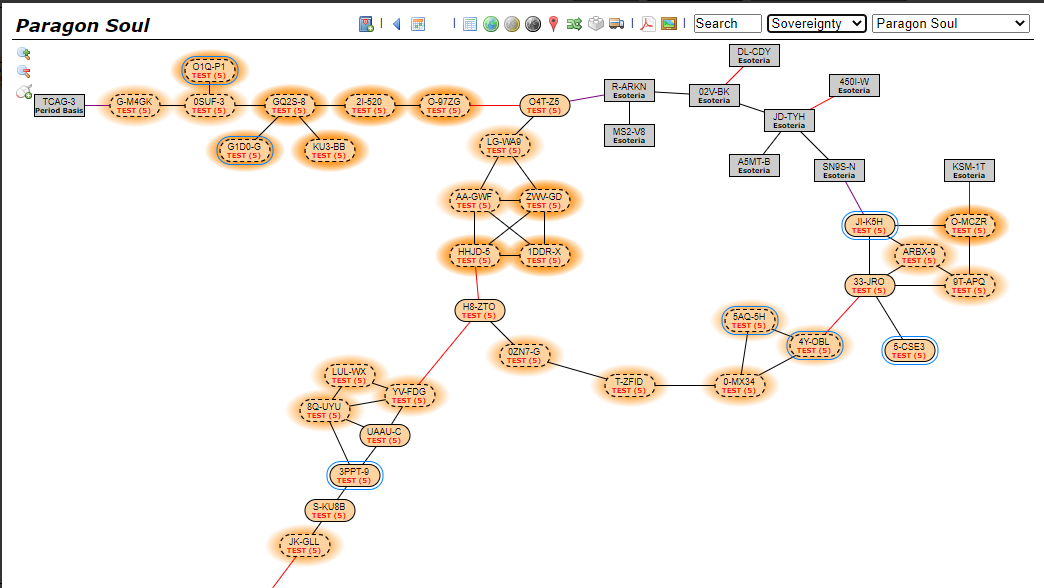 Entosis mechanics require that the defender always form for a timer if they want to defend their space and re-secure the iHub, but attackers can opt to reinforce over and over again until they decide the right moment to strike and finish the job. For groups that are renting that space, where rent would have been paid in advance for July, they would need to recoup the cost in their monthly outlay and demand that the sov-holder defend the timers. This dynamic may force TEST to have to decide how best to split up their forces—do they respond to the defence timers, or do they ignore them and push on, leaving their renters to the mercy of an attack? The Imperium has essentially opened up a second front by this action.
The Legacy narrative is that war is coming to Delve, but so far that's been put on hold. 
While it's still early days in the conflict, it looks like exciting times are coming.