As noted in a previous article, CCP recently unveiled the new EVE Online forums. After noticing that some users were having issues with the forum tutorials, we thought it prudent to provide alook at getting started with the post-update forums.

Basic Badge
Before embarking on the tutorial, it is best to unlock the Basic badge, which grants you all essential community abilities, not least of which is the ability to post images. This is important because you will need to post an image in the tutorial itself. The Basic badge is earned by browsing through a few topics in the forums. After a few minutes you will automatically be granted "trust level 1" or Basic access, and the badge. Badges can be seen by you or anyone by clicking on your forum name.
Achievement Unlocked!

New User Tutorial
The new user tutorial can be found by clicking your image in the top-right corner, and awards you the Certified badge upon completion. Click the greetings message from Discobot to open and begin the tutorial, or alternately, send a message to @discobot that says "start new user".
Tip #1 – you should have already earned the Basic badge by now. If not, go back to the forums and just get it out of the way now.
Tip #2 – Read the messages from Comrade discobot in their entirety. There are a few stumbling blocks that are not so evident, but usually the information you need is right there for you.
Tip #3 – the "capybara" search can be buggy and may turn up no results. Not everyone encounters the issue, but I did and many others have. If you encounter this issue you have a couple of options. The first is to try and get it to work. I went back out to the forums then came back to the tutorial and the search worked. You then click on the result and you should see an image of a capybara along with the tip you need. The second option, which I highly recommend, is to skip all that nonsense, just reply ":herb:" to herr discobot and be done with it.

That is the last step in the new user tutorial. At this point you should receive the Certified badge and Certificate of Achievement.
Achievement Unlocked!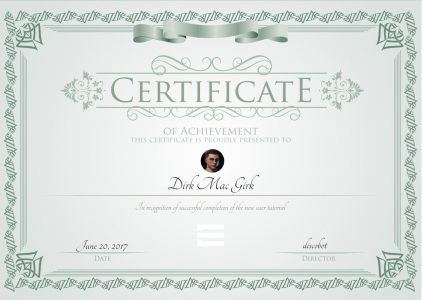 Advanced User Tutorial
You didn't know there was an advanced user tutorial, did you? Probably not, since in the first 15 hours of the forums going live, only 29 users completed the tutorial to earn the Licensed badge and an even sweeter certificate. This compares to 150 who completed the new user tutorial.
Tip #1 – If you are still in the new user tutorial, proceed to tip #2. If you exited the new user tutorial to celebrate your lowly Certified status, go back into the message from the right honourable Lord discobot by clicking on your character image in the top right.
Tip #2 – Just for the fun of it, type "@discobot display help". Oh look, it tells you how to get to the advanced user tutorial. It also shows a list of other things it can do, all of which are generally useless, but some people dig this stuff.
Now type "@discobot start advanced user" to begin the advanced tutorial.
Tip #3 – At some point you will be instructed to delete a post. You can delete any post except the first one. Honestly, I'm not sure what happens if you delete the first post – maybe EVE crashes, maybe you get a Pacifier – but just delete some other post. Great. Now you will get a message instructing you to undelete the post. I could not find how to undelete the post, and this seems to be an issue for others as well. Your easiest way out of undelete purgatory is to just reply "skip" and move on.
This was the last issue I encountered in terms of common issues related to the advanced user tutorial. You should skate through pretty easily from here and receive your Licensed badge and Certificate of Achievement.
Achievement Unlocked! You are now fully licensed!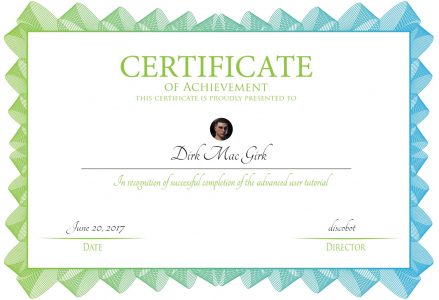 End Notes
The new forums look great, but will take some getting used to. I would like to thank INN editor Rhivre for making me aware of the Basic badge so I could achieve trust level 1 and post images, otherwise I would have been starting the Summer of Forum Rage! I would also like to thank CSM member Steve Ronuken for letting me know that there was indeed an advanced user tutorial, after I jokingly remarked that I apparently needed advanced training.
Since this is EVE, one thing carries over from the game to the New Forum Experience: the tutorial doesn't teach you everything, and we must rely on the knowledge of the community to fill in some of the blanks.
I hope this was helpful, entertaining, or both. You are now extra fully licensed and certified. Go forth and wade deep into the forums like the warriors you are.
Postscript: The following is unrelated to the tutorials, although it probably should be in one of them. Simply press shift-? to bring up a list of keyboard shortcuts. Thanks to Nora Maldoran for pointing it out on the forums.