Tonight a NETC (Trade Network) Keepstars came out of anchoring into the 15 minute vulnerability timer.
The Keepstar is in Jayneleb in Derelik, and while it is part of the NETC, it is said to be managed by RocketX, from Pandemic Legion.
As the timer approached, rumours started that PL would be joined in the defense of the Keepstar by NC., Darkness, and surprisingly, CO2.
The mention of CO2 in conjunction with this defense is surprising, as PL destroyed a Keepstar belonging to CO2 in M-O on Sunday, and have been opposing them in the war in Tribute.
The involvement of CO2 is likely due to them being part of the defense group for the Trade Network, which we wrote about here.
We will keep you updated as things happen (or not, as the case may be).
At present, GSF have 4 fleets en route, whilst PL/NC have been skirmishing in Venal with CO2.
The timer is being streamed here hosted by DaBigRedboat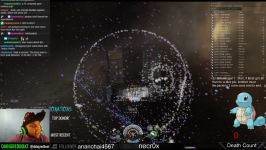 2105
Provibloc have just landed on grid, local is at 1350, with the vast majority of the system being filled with attackers from Imperium, Red Alliance, Drone Region Federation, CVA and assorted allies.
The fleets are subcaps, with Machariels, Nightmares and T3s making up the bulk of the fleets.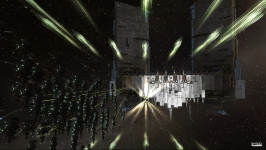 2110
Tidi is at 30%, timer is paused, so damage is being applied to the hull
2115
It seems PL and NC diverted to Venal to reinforce a CO2 fortizar. They may now be en route.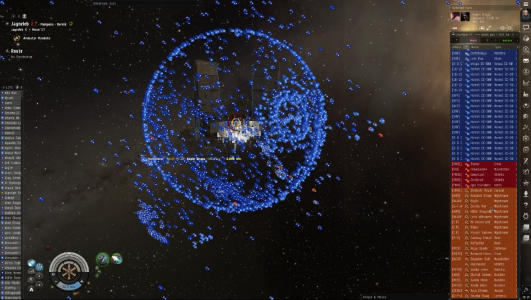 2120
PL have left Venal, there is still time for them to arrive, as it takes 24 minutes without tidi to take down a section of structure.
Local has just spiked to 2500
Triumvirate have now arrived in system.
2125
Snuffed Out have arrived in local, Rapid Withdrawal also arrived.
TEST have also warped in a tornado fleet, they are here to attack the Keepstar
CCP Fozzie is in Slimmonkey81's stream, taking drone bug reports.
2130
FCON have arrived in Svipuls
75% left on the structure
2132
Tiberius Stargazer is not in the system, so we will not have any food for you during this fight sadly.
2134
FCON have left again
2144
Structure is at 50%.
The only PL spotted in system is Jeronica, who guested on Talking in Stations this week and cooked a lovely blue donut during the M-O fight
2146
[21:46:17] Jeronica > I politely ask you guys to stop shooting this Keepstar.
It is not known if Jeronicas polite request will be heeded.
2148
41% structure
2200
19% Structure
Boat is getting down to some classical music on his stream
2205
I realised I have been using local time, this will now be rectified
2210
Its at 7%, 1900 in local
Jeronica is lighting a cyno from the citadel.
2212
The lone PL member in system, Jeronica has now been shot at after lighting a cyno for the Keepstar.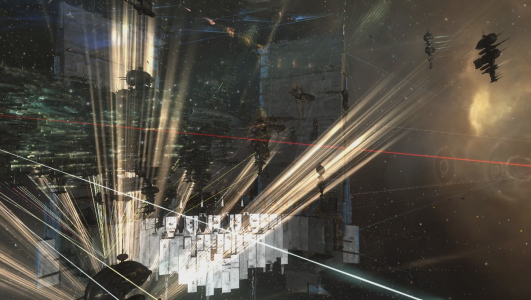 2214
1%
2216
Its gone, just waiting for the explosion

2225
Well, thats it for the evening, there are many questions to be answered about why there was no defense fleet present.  Whether it was due to the defenders underestimating the number of Imperium who would turn up, or because they had other business to attend to in Venal will hopefully become clear.
However, irrespective of whether 100 or 1000 Imperium had shown up, there would have been a need for a defense fleet.  A Keepstar after anchoring has no defenses, and CO2, PL, MC have been present for the anchoring of Fortizars on the network, so to let this one fall without any defense is strange.
Killmail is here