<!– This sets the $curauth variable –>
RedlineXIII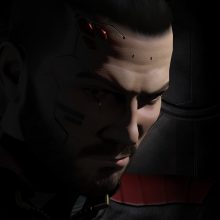 About me
I am a 2-year veteran of EVE Online. Though my exploits are not legendary, I have spent time in several nullsec alliances as a fleet commander and am the self-proclaimed Hero of the North. I do graphic design on the side and sometimes write lackluster articles and am the editor-in-chief of the New Eden Post, host of Trash Talk Tuesday and Crossing the Redline.
EVE Online Links
Upcoming Events
September 23 @ 5:00 PM

-

6:00 PM

September 25 @ 5:00 PM

-

6:30 PM

September 25 @ 9:00 PM

-

10:00 PM
Popular Articles

After WWB (Beeitnam) ended, the question was in the ai...

Through September 24th our illustrious GMs will hold a...
Latest Comments