<!– This sets the $curauth variable –>
Kael Decadence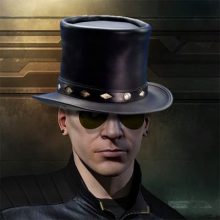 About me
Kael Decadence is a host of the Mind Clash Podcast, the head honcho behind Project "EVE an Hour", and a member of the Entropy of Annihilation corporation in EVE Online. In real life, Kael is an active duty Soldier in the U.S. Army and has 6 chickens. Real ones.
EVE Online Links
Upcoming Events
January 28 @ 5:00 PM

-

6:30 PM

January 28 @ 9:00 PM

-

10:00 PM

February 2 @ 5:00 PM

-

6:00 PM
Popular Articles
Sorry. No data so far.
Latest Comments