This week, we are revisiting Pluto before returning to Mars.
CHARON'S VIOLENT PAST
Charon is causing excitement for the scientific community. Instead of a dull, pockmarked lump of rock, the latest New Horizons images reveal a world covered with a variety of terrain. Most striking of all may be a canyon longer than the 1200km (745 mi) diameter of Charon itself.
"We thought the probability of seeing such interesting features on this satellite of a world at the far edge of our solar system was low," said Ross Beyer, an affiliate of the New Horizons Geology, Geophysics and Imaging (GGI) team from the SETI Institute and NASA Ames Research Center in Mountain View, California, "but I couldn't be more delighted with what we see."

All images are credited to NASA. This image shows Charon's massive fracture system.
This shows that this moon has been through the wars, or at least a bad car accident. We can tell that its surface has been altered more recently than Pluto, but we do not know how or when. This huge chasm is 1600km(1000 miles) long, twice as deep as the Grand Canyon. It shows that there must have been have been a great deal of violent geological activity in the past.
"It looks like the entire crust of Charon has been split open," said John Spencer, deputy lead for GGI at the Southwest Research Institute in Boulder, Colorado. "With respect to its size relative to Charon, this feature is much like the vast Valles Marineris canyon system on Mars."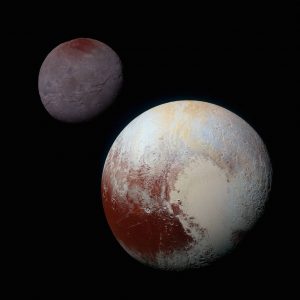 It may well be that cyrovolcanism is responsible for Charon's surface features. "The team is discussing the possibility that an internal water ocean could have frozen long ago, and the resulting volume change could have led to Charon cracking open, allowing water-based lavas to reach the surface at that time," said Paul Schenk, a New Horizons team member from the Lunar and Planetary Institute in Houston.
The mission team fully expect more revelations to be revealed by the moon over the next year.
NASA ORBITER TAKES PICTURES OF LOCATIONS IN THE MARTIAN
The Mars Reconnaisance Orbiter has a camera called the High Resolution Imaging Science Experiment (HiRISE) camera. You can, in fact, request for it to take nifty photos of the Martian surface, which of course Andy Weir did when he wrote the book. Artistic license was involved.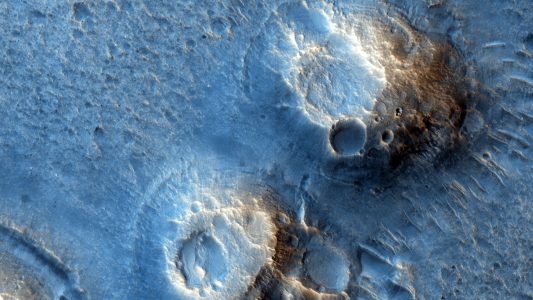 This shows the Ares 3 landing site in the book which is in fact very rocky with lumps of boulders everywhere which would make it somewhat perilous for our hero to drive around.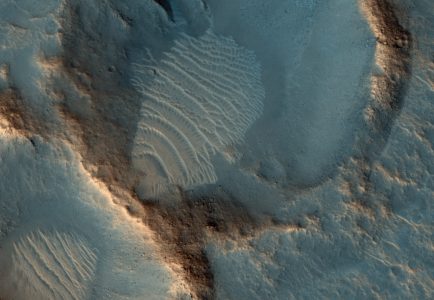 Mark Watney's HAB would only be 20 pixels across as this resolution, so it would be 1/10th the size of the biggest crater.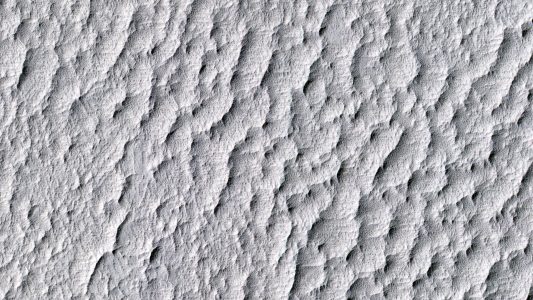 This is a close up of the Ares 4 landing site, which is located at the Southwestern corner of the Schiaparelli Crater, a dusty place that would be more interesting if we knew what was under the dunes! HiRISE is an invaluable tool not just for a novelist, but also for finding real life locations for any Mars mission, be it rovers or for a manned visit.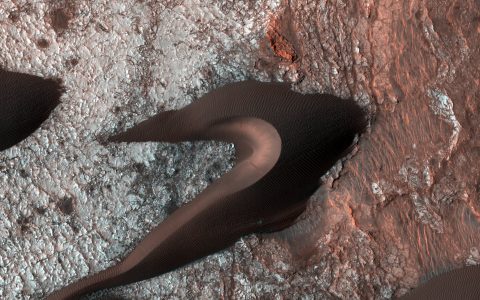 If you are thinking 'What sorcery is this?' its a sand dune on a hard fractured rock, likely caused by temperature changes and appearing rather like mud cracks. This location was not featured in the film, but I thought it was too cool not to show you!
NASA SETS MARS CHALLENGE
In a just-released announcement, NASA has set a challenge with prizes. The competition is centred on finding ways to help astronauts transform in-situ materials into useful structures. A $10,000 prize will be awarded to the winner and $2,500 for the runners up. Launching materials, such as habitation modules, into space is an extremely expensive business, and the ability to build with local materials would be a huge boon to astronauts.
NASA's Chief Scientist Ellen Stofan said "NASA's newest challenge is yet another stellar example of the agency's commitment to harnessing the ingenuity of citizens as we seek to expand the frontiers of knowledge, capability and opportunity in space. Exploring Mars and other worlds is a Herculean endeavor. Like other agencies across the federal government, NASA recognizes that our success will be enhanced greatly by involving people with all kinds of knowledge, skill sets and ideas in our work,"
The challenge is in partnership with Swamp Works a NASA lab at the Kennedy Space Centre in Florida.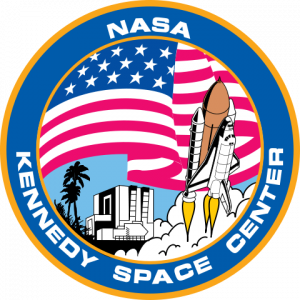 "In situ resource utilization is key to our exploration of the universe," said Robert Mueller, senior technologist at Swamp Works. "We must find ways to make what we need once we are at our destination. For example, the soil on Mars could be used to make modular structural building blocks to make shelters, landing pads and other useful structures. We are looking for creative and novel solutions from all types of people."
"Failure is not an option in a mission when you're dedicated to success," said  Mueller, "When you're developing the technologies, some that haven't even been invented yet, you have to fail. It's okay to fail as long as you learn from it and as long as you do it quickly and as long as you do it cheaply. Failure is not an option when you're going to the moon, but when you're in the lab, creating a little experiment, then it's certainly okay to fail."
Essentially, these guys have wild ideas on how to solve problems, and break solutions until something works. Where do I sign up?
This article originally appeared on TheMittani.com, written by Feiryred.