The Mittani has tonight made a State of The Goonion address to assembled Imperium members. This address has been hotly anticipated across New Eden as it will reveal the location where The Imperium will initiate their war.
Last week it was announced that Goonswarm and the other members of their coalition, The Imperium, would be waging war to raze an unspecified region, with the campaign estimated to last several months. Tonight the gathered members (three thousand in Mumble for the Fireside, and almost four thousand in their home system of 1DQ-1A)found out that their destination would be Tribute. This space is currently owned by PanFam members Pandemic Legion and Northern Coalition, and in recent days they have begun unanchoring structures in the area.
As can be seen below, an impressive number of Titans were on the undock at 1DQ. Let's hope the node holds up while the move is underway!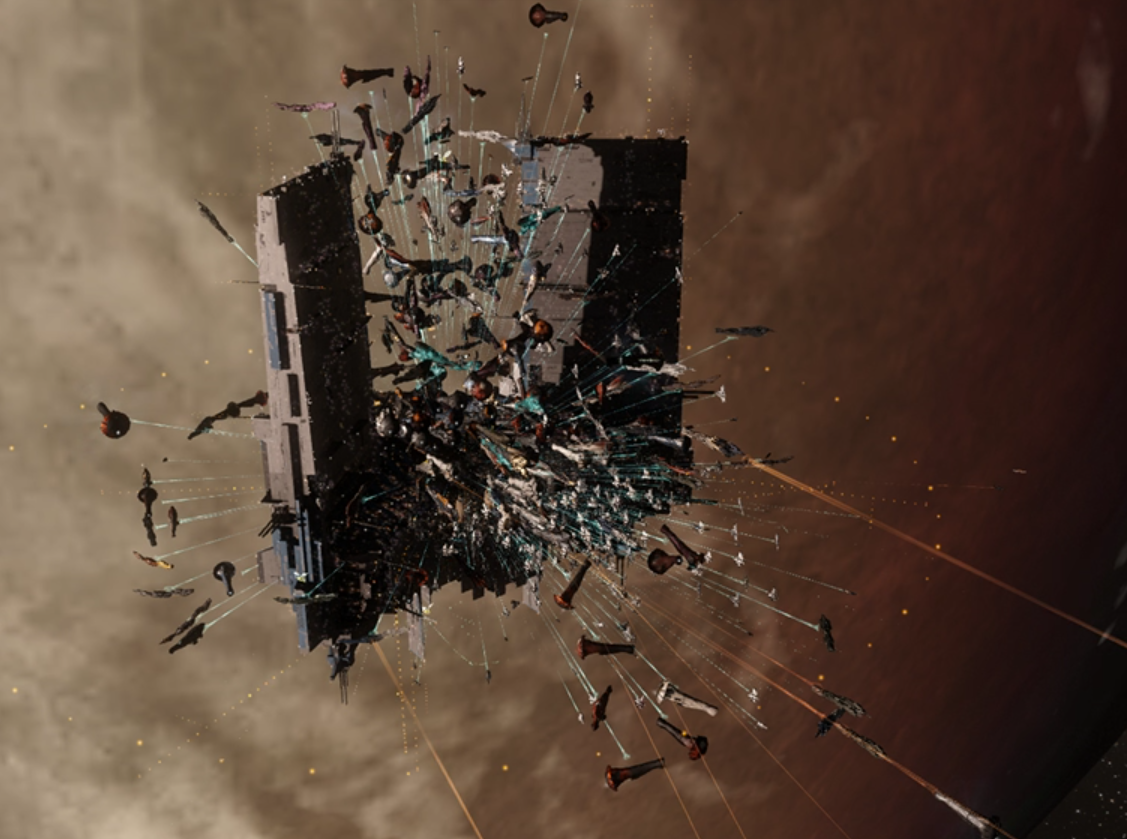 INN will of course, bring you all the developments in this war as they happen.
Update:
The welp gods have accepted a sacrifice of three Rorquals to start the war off. INN has also been given the amazing pictures below, taken by Adani Cethiel as the swarm prepared to move out.