Unless you have been living in a space cave for the last 6 months or so, you should know at least something about the new expansion, Lifeblood, which is coming to Tranquility on October 24, 2017.
This will:
Bring a new set of Upwell structures to the game, called Refineries
Rework the way moon mining is done, by using these Refineries instead of Player-Owned Starbases (POS)
Rework and redistribute moon materials
Rework Reactions
So many changes, and not small changes either. A major dev blog giving the final details was eagerly awaited and guess what; one arrived!
Let us discover the finer details of Lifeblood together, shall we?
Refineries
First things first: Refineries are designed to be used for Moon mining and Reactions, and will be the only structure able to do this. They will also have strong bonuses to ore and ice reprocessing (via a hull bonus and reprocessing rigs), which should also make them the most effective choice for reprocessing as well. Of course, they share the same mechanics as other Upwell structures regarding fitting, vulnerability, and access control lists, and will also have the standard refitting, repair, insurance, contracts and direct trade services available.
Medium Refineries (Athanor) will allow docking of subcapital and freighter vessels. Large Refineries (Tatara) will allow those ships and Rorquals as well.
Note that vulnerability will be a weekly 20 hours for both sizes.
Deployment
A small detail comes with the anchoring of these Refineries: to be able to 'punch a moon in the face and steal its lunch money' – or, more commonly, to mine it – you will need to set it up at a specific point in space. This point will be a warpable beacon, as detailed by CCP in a previous devblog.
But Refineries will also be usable outside of this area for Reaction and/or Reprocessing! CCP came up with a new deployment UI that shows you whether the citadel is anchorable at a moon mining spot / anchorable out of a spot / not anchorable (from left to right):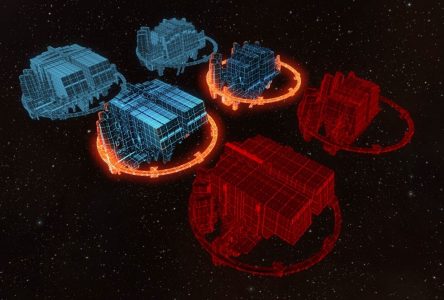 Note that the "ring" around the Refinery is where your drilling lazor will appear from… but that's for later in this article!
More details about the deployment:
All regions (High, Low, Null, and WHs) are allowed but moon mining is still restricted to Low/Null. Some exceptions exist (Jita,…) where no structure can be anchored.
Deployment restrictions concerning distance to other structures and or Celestials apply.
Only one Refinery can be deployed on a Moon mining location.
CCP is also updating the initial anchoring timer, as detailed in this article. All Structures will now be vulnerable for 15 minutes upon anchoring.
Let us now look to the two Refineries in details.
Athanor (Medium)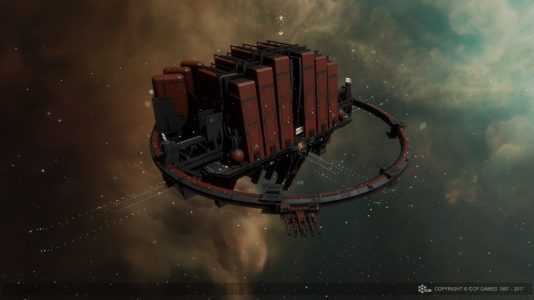 Role Bonus:
2% bonus to refining yield for all variants of Ore and Ice
20% reduction in Reprocessing and Reaction Service Module fuel consumption
The Athanor has the same HP as the Raitaru, 4.8m in each layer. As previously mentioned, they have more hours vulnerable each week, 20h compared to 9h on a Raitaru. The building materials come in at around 1.1B ISK at current market prices
Tatara (Large)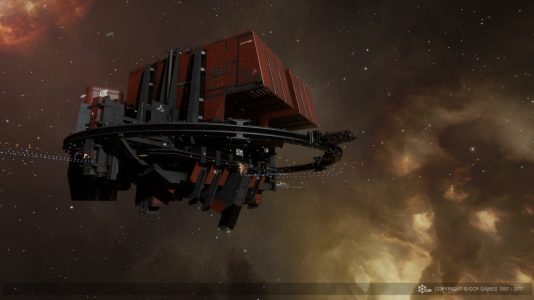 Role Bonus:
4% bonus to refining yield for all variants of Ore and Ice
25% reduction in Reprocessing and Reaction Service Module fuel consumption
25% reduction in time requirements for reaction jobs
The Athanor has the same HP as the Azbel, 14.4m in each layer. The Tatara has the same vulnerability hours as an Athanor, 20h per week.
The current price on Tranquility for the parts is 9.97B.
Specific Rigs
The following rigs are added based on the activities of refineries. As per usual, they are available in both Medium and Large size.
Moon Drilling Efficiency – these rigs effect the volume of the moon chunk that is pulled from the moon, in relation to the amount of time set for the extraction.
Moon Drilling Efficiency Rig M Tech 1 – 2% volume/time increase
Moon Drilling Efficiency Rig M Tech 2 – 2.4% volume/time increase
Moon Ore Stability – these rigs effect the radius of the asteroid belt created when the moon chunk is exploded, making them easier and faster to mine. They also effect the stability of the ores, increasing the time until the chunk automatically explodes and increasing the time the asteroids take to decay.
Moon Ore Stability Rig M Tech 1 – Asteroid belt radius -20%, Time before self-explode +20%, Asteroid decay time +50%
Moon Ore Stability Rig M Tech 2 – Asteroid belt radius -24%, Time before self-explode +24%, Asteroid decay time +100%
Moon Drilling Proficiency – These large rigs combine the benefits of both Moon Drilling Efficiency rigs and Moon Ore Stability rigs
Moon Drilling Proficiency Rig L Tech 1 – Volume/time up by 2%, Asteroid belt radius -20%, Time before self-explode +20%, Asteroid decay time +50%
Moon Drilling Proficiency Rig L Tech 2 – Volume/time up by 2.4%, Asteroid belt radius -24%, Time before self-explode +24%, Asteroid decay time +100%
Reactions rigs where covered in a previous devblog.
Reprocessing Rigs and their Blueprints
The Reprocessing rigs already exist and are quite widely used in Citadels and Engineering Complexes. Some tweaks will be brought with Lifeblood.
First of all: all fitted Reprocessing rigs will be unfitted and sent to the Structure's Corp Deliveries hangar. This is designed so that the owner can decide whether to move them to a new Refinery or not.
Secondly, as the Refineries only exist in Medium and Large, these will be slightly buffed:
Existing M reprocessing rigs will be consolidated into one variant that applies to all standard ores and one variant that applies to all ice. A new variant that applies to moon goo ore will also be added, reducing the total number of M reprocessing rigs from 4 to 3.
Existing L reprocessing rigs will be consolidated into a single rig type that applies to all forms of ore and ice.
The XL rigs, that can only be used on XL Citadels and EC's, will see their cost reduced as L rigs now provide the exact same benefits. To compensate for this, existing XL rigs and blueprints will be duplicated (we can expect a huge reduction in cost!).
Along with this changes, CCP announced an absolute reduction of 1% in the base highsec yield for both T1 and T2 rigs.
Punch Moon in the face module
The part we are all waiting for: big lasers! So, what is this Standup Moon Drill I?
It is installed as a service and will be visible on the outside of the Refinery on the ring we saw above. The drill is exclusive to Refineries deployed on a valid moon mining location. The stats are:
Fittings: 10,000 PWG, 200 CPU
Fuel usage: 360 fuel to online / 5 fuel per hour
Using the Drill: the Scheduler
Pilots that can control the Refinery will get access to the Scheduler, from which they will be able to Schedule and start Moon Mining Extraction. To reduce the risk of people messing around, only pilots with the Station Manager role will be able to cancel an ongoing extraction. Note that having the drill off-lining (or the structure destroyed) will also cause the process to stop.
The Scheduler allows for choosing a length for the extraction (longer gives more Goo) between 6 days and 56 days. This is accessible by a slider and a date field. The Scheduler shows an estimate of ore volumes and has an option for creating an event in your corp's calendar. From there one can also determine when an extraction will be ready in conjunction with when the Structure will be vulnerable
Once a Moon Extraction has been set, the Moon Drill will fire at the moon and begin to draw a chunk of the moon towards the Refinery. This process will take several days, and during this time the chunk cannot be disrupted, except by one of the methods previously detailed. It should be noted that hostile individuals can estimate when the rock will explode due to its visual progress from the moon to the refinery, though there is some in-built uncertainty to the visual representation.
Asteroids that rock!
After the timer, you will have a small piece of moon parked near to your Refinery. The structure controller then will be able to blow it up to create a Moon Goo Asteroid field. If it is not blown up, the chunk will be exploded automatically after 3 hours (unless the Moon Drilling Efficiency rig is fitted).
A new extraction can be started right away, even before the field is totally mined. And the field itself will decay in about two days (four with the above-mentioned rig), but will always expire before fracturing the next moon chunk.
Another feature of moon-mining was unveiled recently: jackpot chunks. The drill will randomly hit a richer spot, that will explode in higher-value rocks and yield 100% more materials after reprocessing. When exploding the chunk, a jackpot will produce a magnificent blue explosion instead of the basic one. You can find more details about the ore composition here or in our article covering it.
CCP concludes by giving a shout out to all Capsuleers that helped testing stuff on Sisi, and I will quote Team Five-0:
"If you haven't yet, but would like to join your fellow capsuleers in helping us out, please check out these details on how you can test on Sisi, or add your comments here on the forums. All feedback is welcome."
I hope this wrap-up of the devblog was of use, if you have any questions, feel free to hit us up in the comments section!