Just before downtime on May 1, The Culture claimed the first titan kill of the month, exploding a White Sky Leviathan in Isid, in Aridia.
Also lost were 3  Nagalfars, 2 Moros and a Nyx from White Sky, whilst The Culture lost only a single Nagalfar.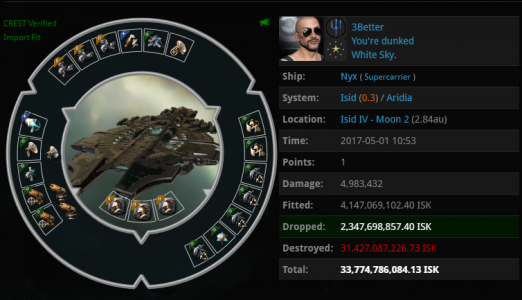 164 Billion ISK in total was lost by White Sky.
The full story is still emerging, and we will update this post as it comes in.  A video from The Culture is expected as soon as their pilots recover from the shakes.
Update: The video from TC perspective is now up