Those who watch Twitter would have seen these couple of interesting tweets going out earlier today.
A gaggle(?) of GMs has been spotted in Jita on the Perimeter gate. Wonder what's happening? If you come to investigate watch out for the Triglavian invasion in Perimeter. #tweetfleet

— CCP Customer Support (@CCP_Help) May 31, 2019
The Scope confirms that the presence of a DED officer in Jita signifies the start of a second round of Cynosural Projection Technology tests.

The DED have confirmed that subjects used will be those confirmed to be involved with illict use of rogue AI technology.#tweetfleet

— EVE Online (@EveOnline) May 31, 2019
The investigative team here at INN immediately sent out our top investigator to, err, well… investigate.
They soon reported back with information regarding two Nyx Super Capital class ships that had by some means arrived in the Hisec system of Jita. Both pilots were currently in NPC corporations.
A most curious affair.
Our intrepid investigator then followed up with a report on the following being seen in local chat:
"[09:36:31] Odo Korachi > THIRD STAGE CYNOSURAL PROJECTION TESTING IS CURRENTLY ONGOING AT THE PERIMETER GATE – ALL SUSPECT FLAGGED VESSELS ARE WEAPONS FREE – REPEAT WEAPONS FREE – ENGAGE AT YOUR OWN DISCRETION!"
Then a Hel class Super Carrier arrived piloted by Elsa Ho.
Another message from local….
"[09:38:16] Odo Korachi > HEL CLASS SUPERCARRIER INBOUND – WEAPONS FREE – ENGAGE AT YOUR DISCRETION!"
followed by:
"[09:41:19] Odo Korachi > TWO SUPERHEAVY SIGNATURES INBOUND – ETA FIVE MINUTES."
and
"[09:43:21] Odo Korachi > SUPERHEAVY SIGNATURES INBOUND – PREPARE FOR ARRIVAL"
An Erebus Titan class capital then arrived piloted by Dries Noten. Soon followed by Kle0paTPa also in an Erebus.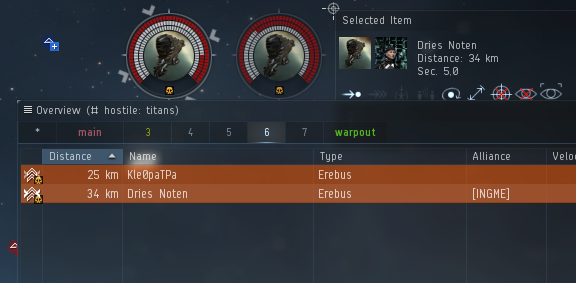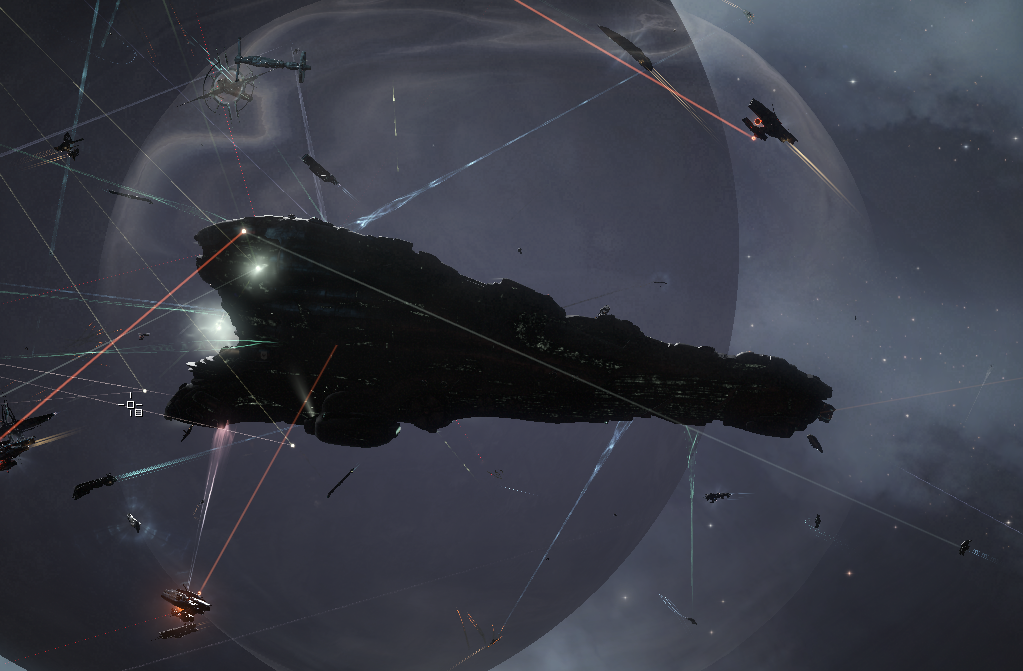 Time dialation kicked in at 30%, a method to ensure correct communication between the game servers and clients. Things were most definitely afoot in Jita.
Additional Tweets were also spotted from CCP Customer Support:
A TITAN-ic finale for Jita.

— CCP Customer Support (@CCP_Help) May 31, 2019
The day is young and who knows what else may happen. Is this to become more frequent? Is there a possibility that these pilots have something in common with each other?
The final tally from this event looks to be a Naglfar, three Rorqual miners, two Nyx, a Hel, and the two Erebus titans.
So if you happen to be over that part of space you may want to pop along and see if other events happen after downtime. Let us know of your story in the comments below.