<!– This sets the $curauth variable –>
Vulxanis Viceroy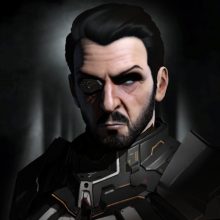 About me
Vulxanis has been playing EVE Online since 2013. He is an opinionated lore enthusiast and roleplayer who enjoys spending his time debating nerdy aspects of various fictional worlds. His favorite things to do in EVE is to help others understand the game and blow stuff up.
EVE Online Links
Upcoming Events
November 23 @ 1:00 am

-

3:00 am

November 23 @ 5:00 pm

-

6:30 pm

November 23 @ 9:00 pm

-

10:00 pm

November 30 @ 1:00 am

-

3:00 am
Popular Articles

For a long long time, CCP has slowly rebalanced differe...

When Pearl Abyss purchased CCP just over a year ago, on...
Latest Comments