The Imperium went on deployment in the north just over a week ago, but it seems some of Delve's most stubborn ISK farmers still haven't got the message. The Super-Carrier and Rorqual kills are coming in so fast that Imperium News would become the "Delve Awful Loss Of The Day Feed" if we showed you all of them. I estimate we have already broken above half a TRILLION ISK lost this week in Delve already, and there will be more to come. So lets put them all together and take a moment to laugh at the most awful losses from the deployment so far.
(And for all the Horde pilots screeching on Reddit about these kills. Remember, they're "already replaced". You are not harming the war effort killing random Delve Rorquals, you are just thinning out the idiots for us.)
Let's start with the Super-Carrier losses, which began with the Wyvern that died ratting during The Mittani's State of The Goonion Speech. And The Kills Kept Coming In. A special shout out to the nearly 50 billion ISK Hel that died this week!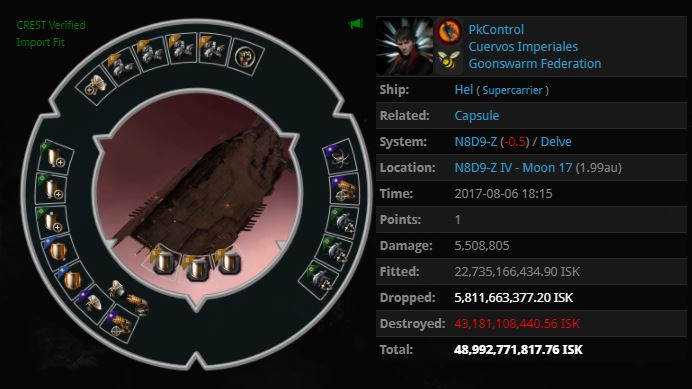 The Rorqual count lost in Delve this month has skyrocketed to over 60, averaging at least 5 a day since we went on deployment. Again In Come The Battle Reports – This is just some of the biggest losses, skipping out the near constant daily losses of individual Rorquals flying alone since deployment.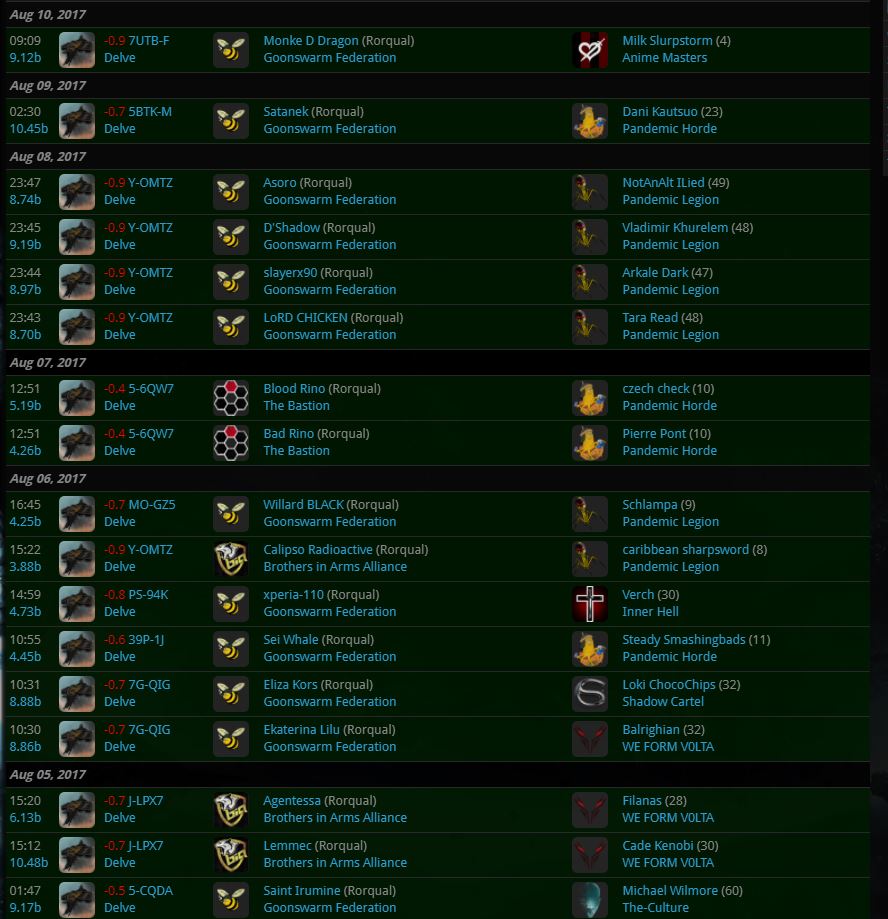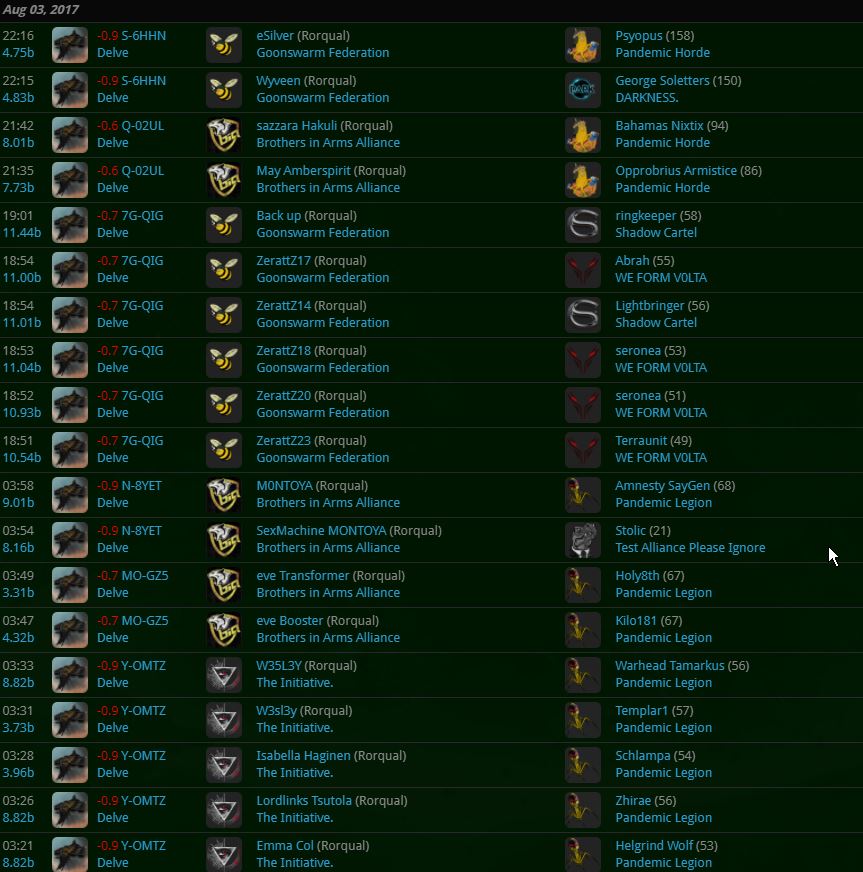 Imperium pilots, please, please stop. We are not coming to save you; we are on the other side of the galaxy actually having fun. Just put the Rorquals away for a month. I promise there will be plenty of Spodumain for you when we get back.
If you get killed mining, INN will mine you for content. Check back next week, and no doubt every week of the war, some people never learn, for more terrible losses in Delve! Maybe we'll break a Trillion next week!
"ALREADY REPLACED!!!"