In a day where most of the news was related to entosising in Catch, 3 titans from Just Let It Happen <FUM8>  decided that they wanted a share of the headlines, dying in short order in Hedgivter in Heimatar.
First up, at 21:38 was a Leviathan followed at 21:42 by an Avatar and finishing at 21:45 with a Ragnarok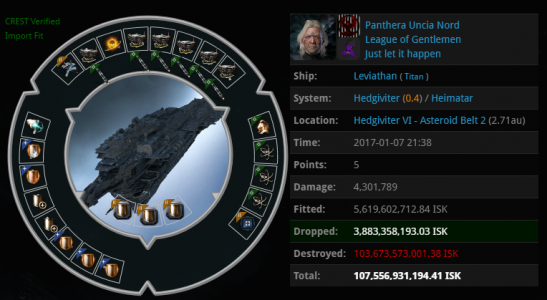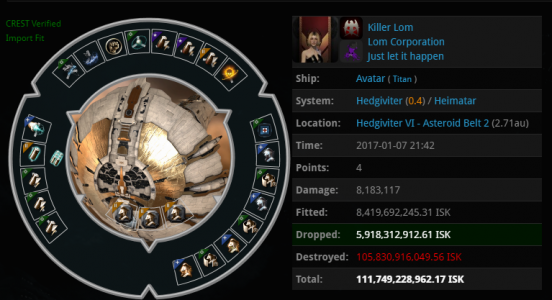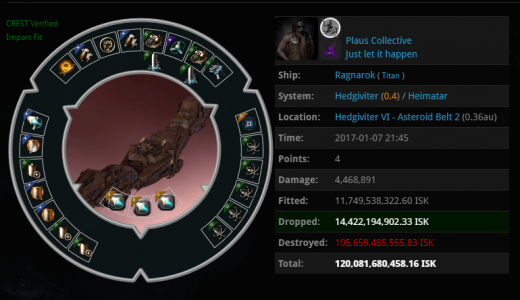 It seems the Titans were jumping into an Astrahus in the system, owned by Yet Another Wasted Night, in the alliance Meme Team 6, and may have bounced off each other, moving themselves out of tether.
They may have been doing a move op, as Lumpy and friends are recently moving out of Catch to Tenal, and FUM8 are friends of LUMPY.  If this was a move-op, it seems odd that there was no further fighting in the system, with the only other losses at the time being a hound which seems to be the cyno, and an Archon.

At the moment, full details are still emerging, and, as always, we will update you as it develops.