On September 6th, the universe of EVE Online was in the grips of CCP's latest announcement, that the company was acquired by Pearl Abyss for $425 million—roughly half a billion US dollars. EVE is a game where a billion ISK is a rounding error on the Jita market, but when we consider the sale is in real money, the number is astonishing. This giant price tag is proof we play a game worth a massive amount, but confirmation of EVE's value came at a price for players too: Fear of change.
Mergers are not always good for the company that is bought, but Pearl Abyss (PA) has indicated EVE's makers will continue to operate independently. CCP made EVE in their image. Some system names are the actual developers' names, such as Hilmar in Kador Region. The New Eden setting resembles Iceland; cold, dark, unforgiving. The chronicles tell stories of survival and doom, with an unrelenting pessimism. The gameplay itself that allows cruelty between players is hard to find in other games. All these characteristics are a world apart from other games and gaming companies, so the news that CCP is to remain the independent creative force behind EVE is welcome, but the question is will the backing of PA allow CCP to make the game while keeping with the core values that hard work is rewarded, and loss is painful.
It is CCP's fierce dedication to these core values that have set the EVE universe apart from other games. From the beginning the creators of EVE have said what happens in EVE is real. EVE is real. If you want something you have to work for it. If you lose something it hurts. Nothing is more real than that. You can argue the mechanics and methodology seven ways to Sunday. CCP Games has remained true to those core principles. The announcements from both companies lead us to believe the independence of thought that has given us this fantastical game is secure as we forge forward.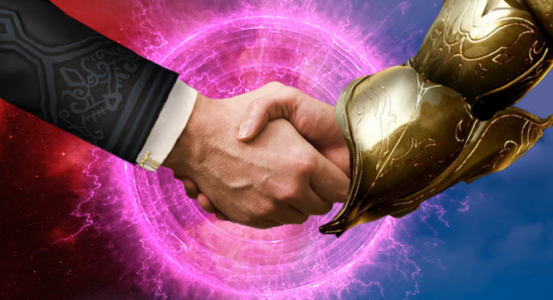 An analysis of the news gives us some clues. The world of mergers and acquisitions is fraught with peril. It is a delicate balance of deciding what needs to change versus what must remain the same. Some efficiencies are always baked into the future. There are business operations and processes that will change. It is the talk from both companies of the synergies that are in play between them that are most exciting. The change that doesn't seem like change is the most exciting and enticing to players. The mention is subtle in the conversations, but there appears to be a desire from both sides to learn from each other and cross-pollinate best practices and knowledge. 
Background
When CCP changed direction away from VR and released a significant portion of its workforce, it appeared they were preparing to either get another round of funding or offer themselves up for sale. The smart money had them up for sale in 2018 and that is exactly what we have seen happen. The deal is expected to close on October 12th.
The sale amount has a potential value of $425 million. The amount is broken down into two parts. There is a $225 million initial payment at closing. The second is a deferred performance-based payout for $200 million. The second part being paid out at a later date, usually years later, based on a set of metrics we may never know about. This more than any other aspect of the sale will influence how CCP operates in the next few years.
We have to be honest when we assess performance. CCP has been challenged in the past bringing new content to market. Valkyrie and Gunjack were two notable exceptions that showed initial promise only to be put on the chopping block last October when the VR effort barely broke even.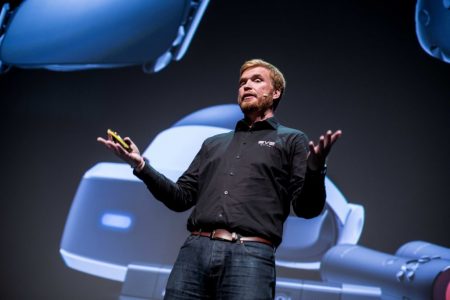 We got a glimpse of what is perhaps the most heavily guessed metric for EVE Online. CCP Games CEO Hilmar Pétursson has indicated EVE Online has between 200,000 and 300,000 active users, a combination of subscribed and active alpha accounts. This is a solid indicator of the ongoing valuation of EVE Online. There are soft valuations to the EVE intellectual property like potential spin-offs, but real income figures from an established game would have been a key factor in evaluating the sale.
If Hilmar is true to his word that he wants EVE Online forever, that valuation has to support the evolution of EVE Online. If it doesn't, the player-base either has to grow to the level that warrants the investment or it will slowly unwind until it is no longer of value.
The agreement between the companies states that CCP Games will continue to operate independently. This means CCP will retain some control over what they do as they integrate the best of both companies.
The Sales Contract
Almost every article written on the purchase reads like it is a near half-billion buyout of CCP games. While that headline is attention-grabbing even for EVE players it isn't exactly accurate. Yes, Pearl Abyss may pay $425 million for CCP Games. Then again they may not. There were only one or two articles that addressed the two major items of the sale. At closing, there is a cash payment of $225 million. The other $200 million is a deferred performance-based payout.
It is important to point out no one has seen the purchase contract. Only Pearl Abyss and CCP Games know what the deal entails. I am only pointing out potential reasons for the deferred payments. The fact that they have it in the contract isn't a bellwether indicating the deal is good or bad. The only reason it is interesting is that it comprises 47% of the deal.
But what is a deferred performance-based payout?
It isn't one thing. It's a generic term used to refer to any number of items in an agreement. It is certain that some of it will be used to retain key personnel. Usually, a fair amount of any performance-based deferred payout is tied to specific benchmarks. These are usually tied to financial metrics like revenue or achieving cost savings with systems integration.
Achieving key milestones could be another use. These could be almost anything. It could be meeting active user numbers, release dates or even releasing certain software. The metrics used to determine the payouts will certainly be related to the success of the new entity that was CCP Games.
Whatever the metrics and milestones are, they can extend the payout one, three or even five years out from the sale and it can sometimes be shorter or longer. We may never know the exact nature or if this ever gets paid out. All we do know is that there are incentives for people inside CCP to achieve certain targets and that incentive amounts for $200 million.
Why do companies use them?
There are a number of primary reasons for using them.  Negotiating the sale of a large company is challenging. These can be managed with the use of deferred performance-based payouts. It's just good business and there are many cases to use them.
Negotiations at this level involve getting the best value for each side. Often there are disagreements such as valuation or future financial performance. By offering more money based on a positive outcome, these payouts help both parties get the proper valuation.
The size of this deal is big. With big deals comes the potential for big risk. The buyer will use deferred payouts to help finance the sale with future earnings. This both offsets risk and reduces upfront cost.
By all accounts, CCP Games will continue to operate as its own entity. When selling management retains the management of the entity deferred performance-based payouts are almost always used.
While not the case with CCP Games, they are often used when the target company is young with limited financial history or there is significant pending litigation that may affect the financial status one way or another.
The bottom line is that deferred performance-based payouts are used for various reasons and to solve various issues that arise during the purchase of a company. They solve problems and provide an ongoing incentive.
Did They Need to Sell?
Pétursson has indicated the sale was not a move of desperation. CCP Games was not under financial duress by any means. A sale does make some things easier as CCP forges ahead.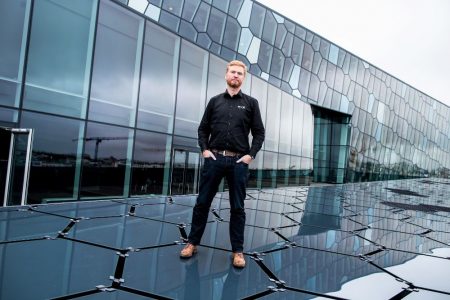 It has been said CCP had around $40 million in cash on hand. In the world of game development these days, that is a drop in the bucket. With cost estimates for AAA games anywhere from $80 million to $150 million, $40 million doesn't go far. It does not appear CCP was in a position to self-finance the new endeavors they had planned, at least not at the pace I think they wanted to move. They still had costs associated with the maintenance and enhancement of EVE Online. Without EVE, CCP really has limited if any income. That in and of itself is a significant risk.
CCP has some lofty goals. Aside from EVE Online, they have a few projects in the hopper. Some of these have varying levels of investment or income based on the agreement with various other studios.
EVE: War of Ascension Formerly known as Project Aurora. Mobile game in development with Finnish game developer PlayRaven and US game publisher Kongregate. Alpha released at EVE Vegas 2017 and name introduced at Fanfest 2018.
Read more about it here. 
EVE: Project Galaxy New augmented reality mobile game (uses ARkit2.0) in development with Chinese game giant NetEase. NetEase is the company taking over running Serenity from TianCity with the game launching in beta in October 2018.
More information on this here.
Project Nova FPS in development with UK games developer Sumo Digital. Announced that it will be available to play "in months, not years" at Fanfest 2018.
Plus:
EVE Online: China – NetEase's relaunch in China, coming in October 2018.
Unnamed action-combat MMO using Unreal Engine 4 being developed in London.
The challenge both players and CCP faces is that EVE has been around for 15 years. That's a long time. There is no question there has been an attrition of players since its peak in 2010 – 2011. As any game ages and players migrate away from the game, the ones who are left are the true believers in the game. The lower the number of players the more fervent they are about the game.
One comment by Hilmar is key to EVE's survival and expansion both as a game and its player base. The core engine that runs EVE must be re-written. There is no question that the current engine cannot support where the players want EVE to go. Big fights get news. Big fights excite players. Big fights need to work better. We love and hate the TIDI (Time Dilation effect) even if it is the best thing any game has to support massive engagements. The engine needs to use modern coding practices and support massive fights.
Forget the negative side of CCP's history. Restructuring the private equity of the company would be challenging if new investors were to be brought on. CCP's only option was to sell. It just had to find a buyer with a vision for the future that meshed with its own.
Parting thoughts
If nothing else, this sale will hold everyone accountable. If promises are kept and new efforts yield positive results, good things are in everyone's future. For too long CCP has lived in a cocoon with little outside influence. CCP needs new people and new ideas to grow as a company. That doesn't mean the existing staff isn't good at what they do. Everyone needs new experiences to move them from their comfort zone in order to grow and succeed. Companies like CCP are no different.
If everything we are told pans out, CCP will be in a much better place. They will have shed the constraint of their earlier investment partners. They will have a partner that understands where they want to go, one that has the ability to invest in them and help guide technological growth. Pearl Abyss will gain too. CCP has experience no other gaming company has. For all its faults, CCP has many positive traits. In the end, if the companies learn from each other the gaming community and, more importantly to many of us, EVE Online wins.
Special thanks to Matterall, Noisy Gamer, Dirk MacGirk and Guyonthecouch for some great collaboration during the writing of this article.