PAPI forces have entered the Imperium staging system, 1DQ1-A, in an effort to reinforce the cyno jammer. If they are successful, attackers can jump supers and titans into the system.
At the moment, there are close to 3,000 pilots in 1DQ1-A. Interdiction bubbles are covering the T5Z gate and Imperium forces have formed fleet after fleet to try to stem the attack.
Despite there being close to 3,000 in system, tidi has yet to appear.
PAPI forces onlined a Keepstar several weeks ago in T5Z, so this attack isn't entirely unexpected.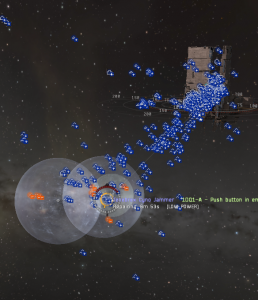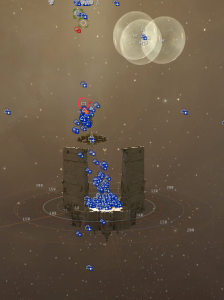 UPDATE: As of 1915 UTC, Time Dilation is present at around 20% of usual game speed. The fights on both the T5ZI gate and the system's cyno jammer are ongoing.
UPDATE: As of 20:22 UTC the cyno jammer has repaired. Local is at over 3,800 and tidi is at 10%.