During the last two weeks, Holesale Operations faced a massive threat when they discovered that a spy network had been implemented into the alliance, and has been preparing for an attack for over 9 months. The main plan of Hard Knocks uncovered so far was to build and seed 150 or more capitals in the HOSA capital system, then attack. HK were close to succeeding, but by sheer luck their spy was found, and the plan failed. 
The plan was close to perfect, and would have most likely worked. Over the past few days HOSA have successfully unanchored their Keepstar, completing their stated objective of packing it up. At this time, the reason for unanchoring the structure in the first place remains unknown. We can now assume that HK's intended target was the structure, not the entire system as was originally suspected. HK was clearly looking to kill the Keepstar, perhaps to prevent HOSA from using it at a later date, not just to have a massive loot pinata. HOSA has also started unanchoring other structures, leading to them leaving the system as a whole. 
So why did the plan fail?
During this week we found out that the character in question was kicked from the alliance. The Azbel being used to build the ships was also destroyed, and supposedly dropped caps and cap parts. Since personal hangars are not included in killmails, then we will not know if this is true without screenshots. No one inside of HOSA has released screenshots of the wreck, so we may never know.   
The character and other possible spies probably did not get their mass of capitals seeded in time, and because HK lost the element of surprise and did not have enough caps, they abandoned the attack. Many inactives were kicked, which may have purged more spies. 
Why did Hard Knocks plan an attack?  
After investigating further HOSA has been keeping very tight-lipped about their plans. The Keepstar was going to come down whether HK attacked or not. HOSA has become more active lately, and possibly have plans for that Keepstar and the other structures. HK likely attacked as a preemptive strike, to prevent that Keepstar being used as staging in a possible campaign against HK. HOSA started unanchoring other structures, due to them most likely leaving the system. 
Weird Stuff…  
So in this entire story there have been many things that don't seem to make sense. There has been no proof of a spy except for a Reddit post and killmails. The capitals may never have existed. HOSA said they were defending against an invasion even though no one died from a HK vs HOSA fight. The Keepstar also started unanchoring once the spy was discovered. Whether this rushed HOSA's plans for the future or not, I don't really know. Also, there have been hundreds of small kills, maybe they were inactives, but we don't know.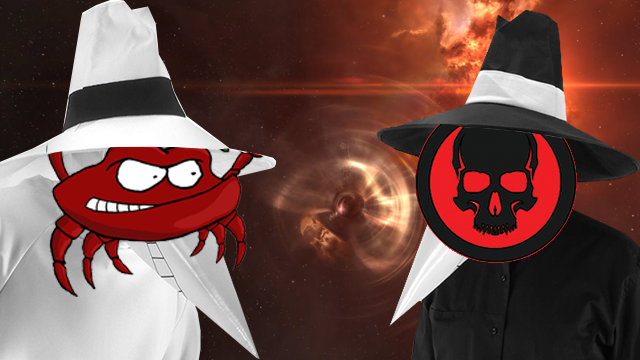 As a player involved in this, I felt frustrated that I had to sit in a station for almost 2 weeks with no fight. I was kept in the dark with very little info, and was told to shut up and stop asking questions.
Why is HOSA leaving? 
There are two scenarios that have several plausible causes. Either HOSA was going to leave the system in the first place before all of this happened, or they left because of this. Maybe they wanted to move to a different class of space or possibly use their Keepstar, or maybe they left because of the huge threat that the weapons actually got to the seeders, and there are 150 capitals sitting logged off in the system. We know that the system is not safe.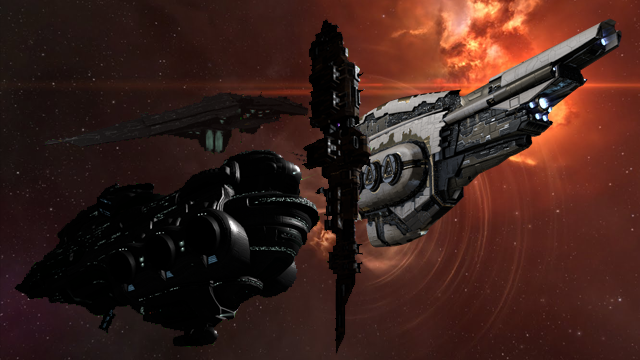 After writing this I felt disappointed that this story did not end in a fight. I felt bad that I built up my readers hype but then ended the story in a unanchoring Keepstar.  In the end I was left with more questions than answers, and I am now more confused then when I first started writing. There is so much going on, and with a large story like this with so many holes, it maybe was setup to fail. With the objective complete and lots of questions, I would not be surprised if this story connects to another weeks, months, or maybe years from now. This story is too strange for a random encounter in a random system. HOSA and HK would not go through this much trouble for an encounter to end like this. There is something bigger happening, and it will show its face soon.