The PAPI Coalition called in its Chinese time zone members for a huge push into the O-EIMK constellation. Assembling just after downtime, combined fleets of Fraternity, Army of Mangos, and Siege Green accompanied their PAPI allies fielding over 1000 pilots early on Tuesday, May 25. The Imperium counter-formed out of their core time zones, with their standard Carriers supported by Eagles. Early reports indicate PAPI have placed another Azbel and reffed a POS with the ISK war slightly in their favor, at 52bn lost to 55bn killed.
Over the past month there have been numerous attempts to gain a foothold in the Imperium's home constellation. With over two trillion lost, they have so far achieved nothing in the Imperium's final constellation – with every anchored Azbel failing to online. This latest attempt saw them utilize their allies from the China TZ to try and push home a numerical advantage. This was evident as the battle involved 1111 PAPI pilots vs 623 from the Imperium.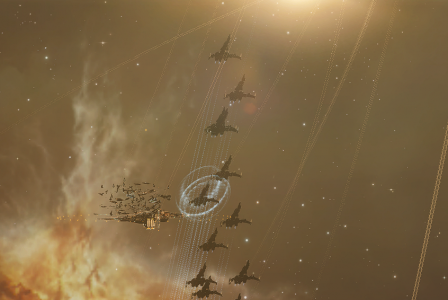 Pando Strikes Again
The battle commenced amidst a hail of pings from PAPI. Forming in E-V in huge numbers, they prepared for their incursion into 3-D. Yet, once again, the Initiative's FC Pandoralica was waiting for them. As the first group of Fraternity Muninns approached the gate, they were bombed in not-so spectacular style as previous runs. However, 14bn was destroyed for the loss of 2bn from the Initiative (who's bombers were caught on their second wave).
As the fighting shifted into 3-D the PAPI blob was set upon by Imperium fighters on the gate. In a repeat of previous engagements, the PAPI Harpy fleet, led by Progodlegend, tried to scram and blast through fighters before they destroyed too many of the HAC fleet. Early indications show that the mass of fighters traded poorly against the assault frigates.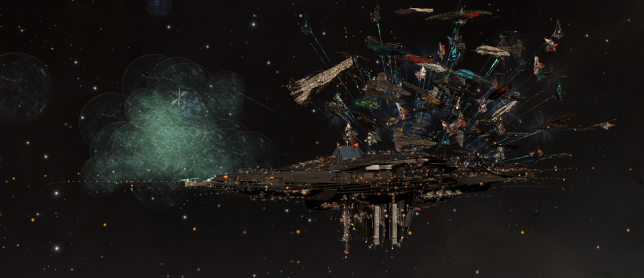 The Harpy Swoops
As PAPI grappled for control of the gate, they fell victim to a number of subsequent bombing runs from Goonswarm FC Alice and smaller runs from Ranger Regiment. But with a critical mass of HACs, they quickly established control of the gate and Imperium fighters were recalled, having suffered over 12bn in loses. PAPI then proceeded to clear the anchored bubbles on the gate.
After this initial tussle the battle soon lost impetus and became a game of bomb and counter-bomb between fleet commanders on both sides. PAPI used this lull in the battle to bring in another Azbel (their 15th at the time of writing) and then proceeded to reinforce a POS at a nearby moon. A few small engagements occurred with Jackdaws, Harpys, and Eagles.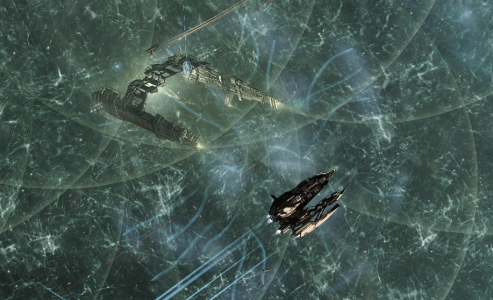 Azbels and Defenders
The most notable change in tactics occurred during the extraction. Clearly learning from previous mistakes, PAPI managed to evacuate the system in an organized withdrawal. HAC fleets were warped out sequentially whilst the large Harpy/Jackdaw fleet orbited the gate at 40km to guard from potential bombing runs. This tactic ultimately proved successful, with an Initiative bomber wing destroyed in the closing phases of the engagement.
This battle followed the pattern of many before. The Imperium, outnumbered, attempted to use its carrier advantage, whilst PAPI forming large numbers of sub caps were able to dictate the close range engagements. The Chinese TZ will look more appealing for future operations due to the disparity in numbers of deployed pilots, but with no key timers to fight over, they can only facilitate future battles. Once again the ISK war remained balanced, with no tangible gains achieved in PAPI's on-going quest to crack the O-EIMK constellation.