A few weeks ago, Albion Online (AO) finally came out of a very long beta and is now live. The game is of special interest to INN readers due to the fact that Goons and a lot of EVE players have already decided to go there for a summer slump vacation.
As many might have heard or seen first hand while playing the beta, AO has a rather interesting sandbox economy. It is this aspect that has drawn a lot of the EVE market interested people into the game, and they are already shovelling sand like frantic kids in a new playground.
It's important to give a small explanation of how things work in AO. There are a LOT of cross dependencies along with a lot of overhead types of expenses and consumption. In AO, food is very important, not only to the players running around, but also to feed laborers on player owned structures (islands). Not to get too deep into the crafting and farming, but one of the first basic types of food that can be created by farming is carrots. Since the game is so fresh and new, everyone has been in a land rush mode. A lot of people have just created their first islands and gotten started with farming. These first movers are also severely felt in the current market prices, and we are basically seeing Hype Cycle prices on everything. What makes carrots so interesting is that Sandbox games just patched the servers. In the initial phase of the game, the carrots were available as drops from mob loot tables because there would, of course, not be any available until players had their islands up and running, so the devs decided to compensate by making it a drop. This has now been removed, and the carrot market is in the hands of the players only.
The way the market has been reacting to the pre-announced patch in regards to the carrot markets is textbook Hype Cycle theory, something extremely familiar to most EVE players. In the classical story about the tulip bubble, also called, "tulipmania", we saw the example of how quickly the market goes from the manic speculative trust, and rather a blatant disregard to reasonable doubt, to a complete panic and mistrust.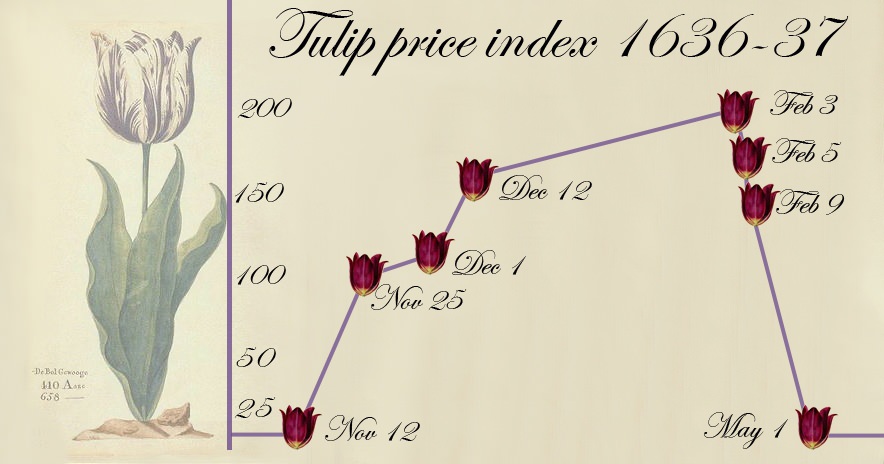 Tulip Prices in guilders. Image from vastari.com
In AO, it looks like the entire economy is in a state of Hype Cycle, and each item seems to be hit by this at the rate with which the players gain access to it. Thus, we see another real world equivalent the Product Life Cycle.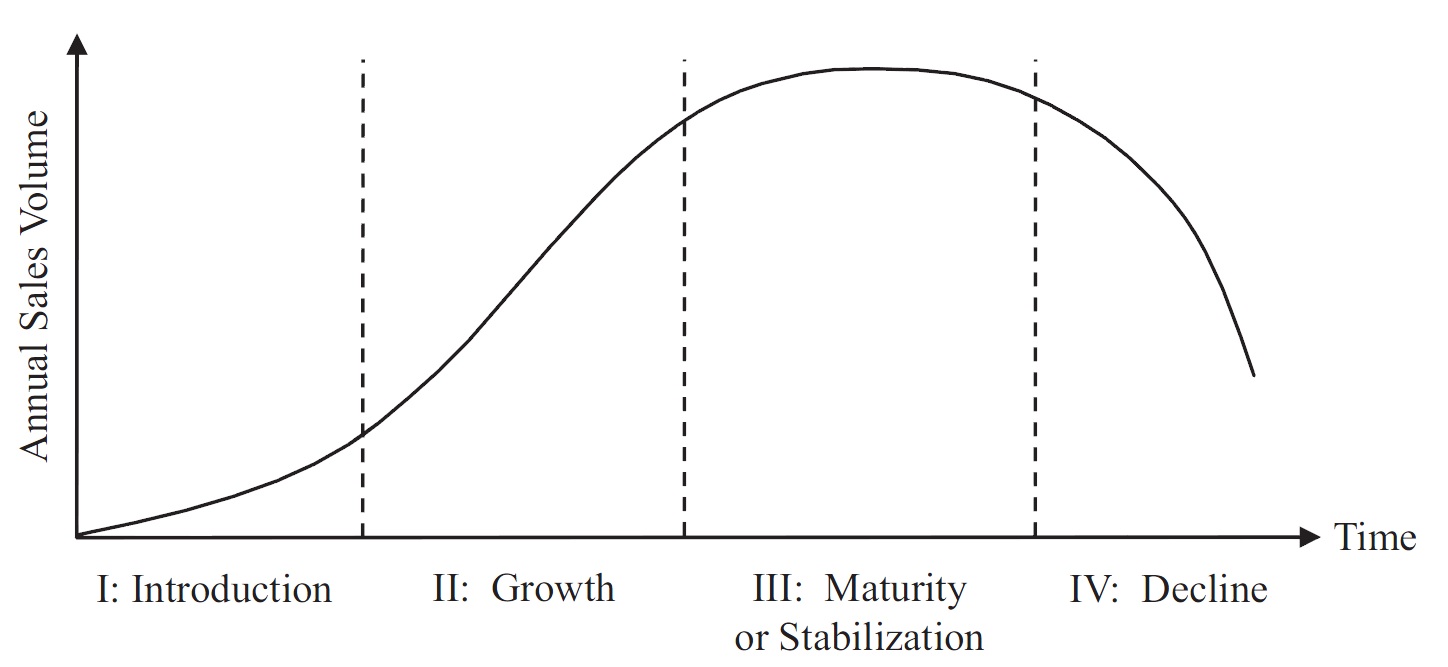 The Product Life Cycle is a very well known term to most people in the business world, and a lot of our economy seems to be the endless struggle to avoid the last phase of it, thus to always keep innovating, or suppressing outside disruption from innovators. At this point, it would be an ideal time to segway into cartels and interdictions, but the EVE audience at least will be well aware of EVE history, and how this can and was utilized in New Eden. In AO, as players progress their consumer behavior is very much like these stages, but with the strong added effect of a manic driven rush much resembling a Black Friday shopping spree.
So whats up with those carrots? There is a lot of trading in carrots and with a lot of good reasons. Primarily, when there is a bubble or a phase II growth cycle, there is a lot of money to be made. The risk is how long it will last and how fast the crash will come. The reduced supply from the patch is naturally a major factor, if not in the actual numbers, then at least in the information people base speculation hype on. So, we will have to wait and see how the market moves and how many salty speculator tears will be harvested; I chose to stay clear of this one since I was way too busy learning the most basic mechanics of the game. I try to stick to the rule of not trading what I don't know and I am struggling to build a proper liquidity to move hardcore into the speculative markets.