On the first day of Twitchcon, Friday September 30, Gommel Nox AKA – The Accessible Gamer, arrived at the Hilton next to the convention center on San Diego's beautiful bay to meet up with a group of us from the Imperium who were in town for the trade show. Everyone was excited to see his panel: Rolling over your obstacles: Streaming with Disabilities and were elated that despite his lack of mobility, he had made it across the country along with his family to make his appearance here. We had drinks and talked about how we expected the next few days to go, but having never been to Twitchcon before, none of us, including Gommel, really knew what was happening. After nearly two years of somewhat quiet stewardship over Twitch, Amazon was getting ready to make some big moves.
Moves Within Moves
The first move we witnessed was in the selection for this venue. By staging Twitchcon in San Diego, Twitch, and therefore, Amazon, are looking at making it a major feature of the industry tradeshow circuit by placing it at the same spot as ComiCon. Makes sense right? Similar audience, convenient, and a beautiful location. While it's totally possible that it could roam around, I wouldn't be surprised to see San Diego heading a list of likely locations in the years to come.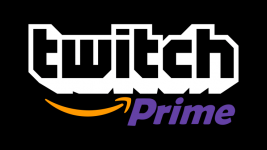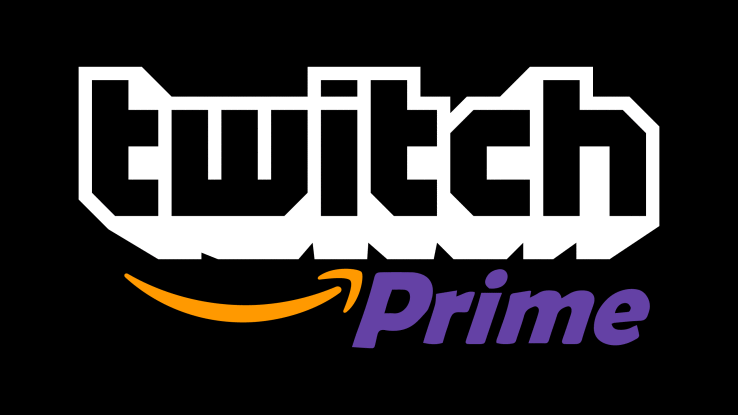 Next, they set about announcing the creation of Twitch Prime which will allow give Amazon Prime members exclusive benefits like a free sub per month (and you should totally subscribe to our channel) as well as early access to Amazon's new lineup of in-house video games that their studio, Amazon Games is currently working on.
Third, they took at shot at Youtube and said that they would start allowing user created videos to be uploaded to channels, which until previously, only hosted replays of previous broadcasts. While this is certainly a feature that is going to grow over the next few years and will not rival Youtube anytime soon, it's hard to deny that this is not a step in that direction should they wish to do that.
Perhaps one of the biggest shifts is going to be the integration of streamer-friendly ingame functionality that will be the at the center of three new games Amazon Games Studios plans to roll out in the next year, starting with Breakaway, which made its public debut at Twitchcon. This is a big deal. While this may seem like just another MOBA, under the hood is something completely different. For the first time ever, streamers will have the flexibility to affect the game play by hosting games and acting as an announcer. Additionally, there will be functionality that allows the streamer to create obstacles that can create challenges for each team.
A New Paradigm
In tying all this together, the last thing we really get to is the full circle of Amazon's gaming ecosystem. Not only will players be able to buy deodorant from the same place they download their games from, but they will be able to network with other gamers via Twitch, watch those games being played, and write reviews and give feedback to Amazon directly about what makes them good or bad. While it's not clear if this will work yet, and while there will no doubt be failures, the one takeaway from this is that they are here for the long haul. Changing the way games are developed and published is going to be an Amazon priority.
We, The Imperium,  plan to embrace the change. In looking at this, it's hard not to be somewhat intimidated or scared, especially for those of us considered "games media."  It won't happen overnight and it probably won't make places like PC Gamer or Polygon close up shop, but it's clear that the competition is going to start amping as one wonders if places like gaming journalism sites are even necessary. Bringing player voices to the forefront of the industry has been our mantra since day one where we acted as one of the only voices of opposition to some of CCP's changes with EVE Online. We will continue to explore the great variety and artistry of games that are being developed, and will will try to provide opportunities for our community members.
As we sat at the Hilton's bar and looked out across the bay Friday evening, Gommel remarked: "This is the first time I've seen the sunset over water since before my accident."  It was a powerful statement that went in one ear and out the next before anyone had time to really savor it. The conversation moved on, but I realized that for the first time in twelve years, we helped a guy who we play internet spaceship video games with, watch the sunset over the water for the first time in over a decade. Getting Gommel and his family to Twitchcon is something I am genuinely proud to have been a part of.
The Life of the Party
On Saturday, his disabilities panel went really well.  Afterwards we wandered the show floor a little and acted like his entourage as he talked to various developers about ways in which they can make games more accessible to people with disabilities.  He was approached with numerous requests to try stuff out and give feedback. On top of that, we made sure we loaded him up with as much swag as we possibly could. That night, we hoisted him onto the back of a 65 foot motor yacht and concluded the evening with a successful yacht party.
When asked how he felt about the overall experience, he said:
"Twitch con was probably the best thing I've ever done in a long time. It completely exceeded all of my expectations, and my family had a really fantastic time, which was both surprising  and welcome. All I can think about is what I'm going to do next."
We are also excited to think about what comes next. With the introduction of the ability to link your Twitch account to your Amazon Prime membership, our plan is to use these earmarked dollars to fund future Imperium parties at these types of cons, starting next with EVE Vegas, then going onto possibly others like PAX South, PAX East, E3, and PAX.  We feel that bringing the community together for real-life events is one of the best parts about being involved in a video game community, so if you have ideas on how to spend the "BezosBux," please let us know so we can throw an Imperium party near you.