CCP has announced an update to their pricing for various currencies beginning October 5. All Omega plans and Skill Extractor packs purchased in UK Pound Sterling (GBP) will see a price hike to realign the cost to USD and Euros for the first time since 2014.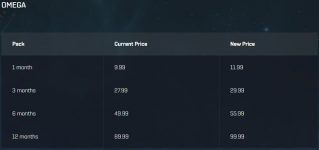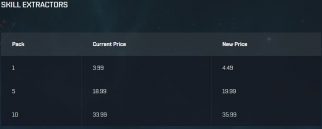 While not enumerated on Eve Online's official website, their update on Steam also announces that Steam users paying with Brazilian Real, Mexican Pesos, South African Rand, Turkish Lira, Argentine Pesos, Uruguayan Pesos, Norwegian Krone, or Indian Rupee will see their currency pegs set as follows: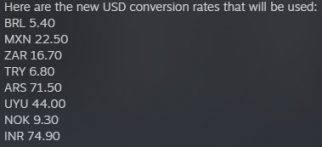 Again, changes will not take place until October 5, so players will have an opportunity to plan ahead.