Permanent bans and suspensions were issued to thousands of players last night who were using an exploit in Heroes of the Storm, the recently released MOBA (Multiplayer Online Battle Arena) from Blizzard. The hack allowed players to view through the fog-of-war and locate enemies, granting a significant advantage over the competition. You can watch a video demo of the exploit here.
The demo video in question shows a player using Nova, a ranged-assassin hero from the StarCraft universe, taking random shots into the fog and killing enemy heroes. The player also pings allies based on intel she could not possibly have. At no time in the video does Nova have line of sight on her targets. The YouTube segment was uploaded last week and the bans were issued just yesterday. It is unclear if Blizzard knew about the issue beforehand.
Heroes of the Storm is a streamlined, simplified MOBA that was released earlier last month. It has seen additional content added since with four new heroes and the Diablo-themed Eternal Conflict map now in rotation. The heroes are sourced from previous Blizzard games and franchises including StarCraft, WarCraft, Diablo, and The Lost Vikings. The lion's share of characters originate from the WarCraft franchise, though Leoric the Skeleton King and the Monk from Diablo 3 are slated to join the roster shortly.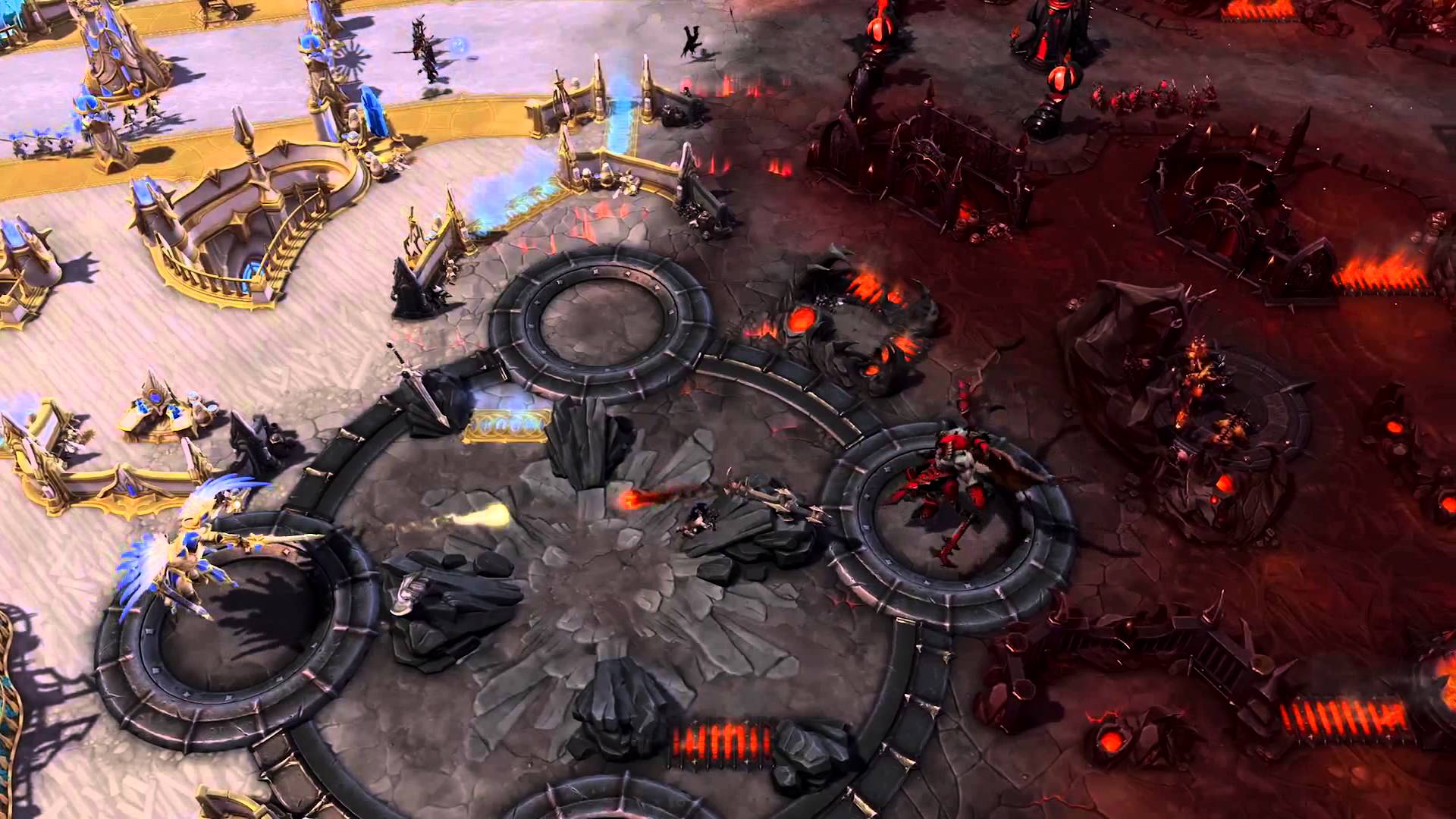 The bans and suspensions were performed on Battle.net accounts, and not just for Heroes of the Storm. Blacklisted players will no longer be able to play any of their Blizzard games online. Hearthstone, StarCraft 2, Diablo III, and World of WarCraft derive most, if not all, of their play value from online competition making the titles virtually unplayable for those banned.
The no-mercy policy may stem from Blizzard's attempt to create a competitive culture around Heroes of the Storm as it competes with its more established cousins League of Legends and DOTA 2. While League of Legends pulls in an average audience of 380,000 daily on Twitch, and DOTA 2 has a 60,000 average, Heroes of the Storm has barely crested 10,000 viewers. Protecting the integrity of the game could factor into Blizzard's long-term goal to grow its following.
The action comes after Blizzard banned over 100,000 players earlier this year from its popular World of WarCraft MMO. Those were six-month suspensions over users employing botting practices. Micah Whipple, World of Warcraft's community manager, clarified then that Blizzard considers any use of programs that press keys on your behalf as botting, the broadest definition possible. Those bans will expire in November of 2015.