<!– This sets the $curauth variable –>
Maccie
About me
Having played MMOs for more than a decade, and practically growing up with them, I've joined EVE-Online now, with my ultimate goal of flying a capital.
Contact Information
Discord Name:

Marcje#7427
My Articles
24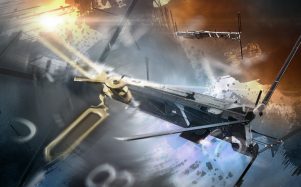 User Submitted
January 23, 2018, 21:51:10 UTC—My Jackdaw fleet just received orders from leadership to jump to 9-4RP2. For the better part of the evening, we were roaming from Delve to the vicinity of 9-4. We had managed to score a few…
EVE Online Links
Upcoming Events
February 4 @ 5:00 PM

-

6:30 PM

February 4 @ 9:00 PM

-

10:00 PM

February 9 @ 5:00 PM

-

6:00 PM
Popular Articles
Sorry. No data so far.
Latest Comments