This is a question you should always be asking yourself, whatever type of account you are using. And this is especially true for Eve as many of you use online payment methods for your subscriptions, not to mention the sheer sentimental value of whatever you have built in the universe.
And good news for you: CCP is also looking to make sure you can verify that your beloved Eve account is safe.
Have I been pwned?
Have I been pwned is an online service that tracks security breaches and other datalogs on the internet, allowing you to check if your passwords linked to an email have been compromised.
This is a very simple method, and does not guarantee that your stuff is safe, or will continue to be safe. It does, however, allow you to have an idea of when data linked to your accounts might have been exposed, and whether you changed (or not) your passwords since that point.
A few days ago, CCP Stefán Jökull Sigurðarson announced an in-progress project for a security check with Have I been pwned.
This is now live on Tranquility as tweeted earlier today.
This check also gives some advice on better passwording (yes, this word exists). Please note that the check only works in English for the time being (translations incoming soon™).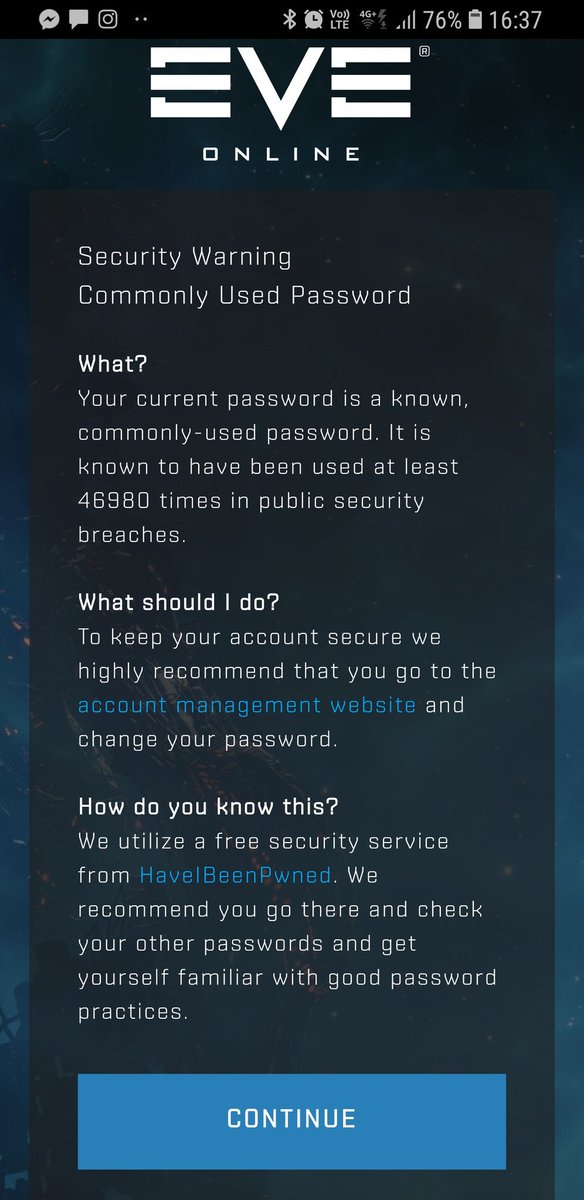 Make sure to check your accounts with this new tool, it only takes a few minutes and might save you from some trouble!
If you need a new password after the check, I can not recommend strongly enough using this great password coach!