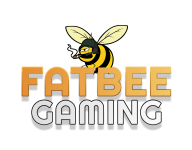 Imperium News is looking for motivated streamers to join our stream team community. We want to focus on building a community of streamers and gamers to build comradery, friendships and help each other improve our streaming game and simply put, give you a place to game together! We hope to promote growth with community gaming nights, and squad up events. We plan on promoting the team with apparel options to purchase as well as giveaways of apparel and hardware.
We offer robust support and constructively critique to both improve your game and your stream. We already have a great community, everyone has their strengths and we aim to only help each other out.
Does this sound like something you would like to join? Join us and have some fun!
Join The Fatbee Gaming Streaming Community: Apply Here
Additional Roles we're looking to fill for Imperium News:
Breaking News Cameraman Streamer Requirements: (EVE Online)
No Webcam required.
Working Mic is Required.
Ability to get into a cloaky ship (Interceptor preferred) and watch from afar.
Know how to make safe points near battle and stay safe for birds eye view.
Maintain the minimum quality of 1280×720 30FPS streaming minimum in Potato Mode in EVE client may be required sometimes to stream the larger TIDI fights
Available to be on call for fights with sometimes little notice. (Notice is given as far in advance as possible.)
Stable Internet Connection.
Ability to hear and adjust volume levels of guests and commentators when needed.
Chat interaction and moderation while the stream is LIVE.
Special Note for Cameraman Role: This position is required to retain stream for as long as the fight persists OR another person can take over in the stream team. Larger engagements can last anywhere from 2 hours to 12 hours or potentially more.
Breaking News Commentator Requirements: (EVE Online)
Commentate as accurate information of what is shown on screen and previous engagements (if applicable for structure bashes).
Be able to talk for long duration's and work in news room style reporting and interact with co-hosts and twitch audience in chat.
Communication with Cameraman when needed for better viewing angle when possible.
For Breaking news Streamer and Commentator
-APPLY HERE – FILL OUT THIS FORM >> Application Form