The Consumer Electronics Show is a premier annual event where technology companies display their creations. At the show, you will find a healthy mix of wondrous, absurd, and practical inventions. This year brought such gems as a "smart" hairbrush, a suitcase you can ride, and a self-driving car that looks more like a Lamborghini than a Yugo. Here are some of our favorites from the show.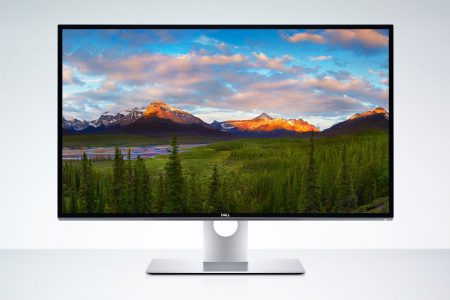 In the quest for more pixels, Dell unveiled the first consumer 8K display at CES this year. The 32-inch UP3218K sports a resolution of 7680 by 4320 pixels and a refresh rate of 60 Hz. The monitor will ship in the first half of 2017 and cost around $5000. Do not expect to see games supporting 8K resolutions anytime soon. Even today's most powerful graphics cards will struggle to render this many pixels fast enough for gaming.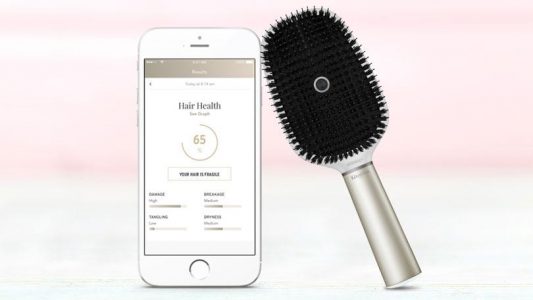 L'Oréal and Withings teamed up to bring us a "smart" hairbrush. The Kérastase Hair Coach contains audio, motion, and moisture sensors to monitor the effectiveness of your brushing regimen. A companion application on your phone provides you tips to keep your hair silky smooth. The brush will be available later this year for an expected price of less than $200.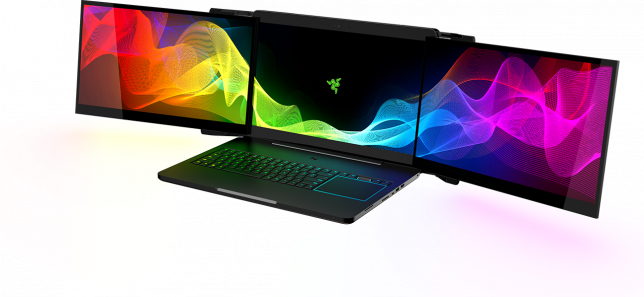 Razer brought a slick triple screen gaming laptop, which caused a stir at the show. The laptop, called Project Valerie, has three 4K displays. The two side displays stow inside the case when not in use. At 1.5″ thick, the laptop is comparable in size to other gaming laptops, although, it is about twice as thick as the Razer Blade. The biggest drawback of this device is the GTX1080 GPU. The current top of the line GPU does not have the power to drive three 4K fast enough for gaming.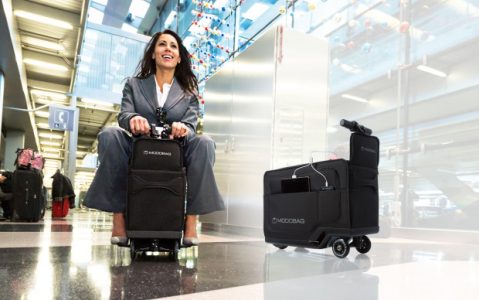 In 2017, the classic commercials of OJ Simpson running through the airport are obsolete because now you can ride your luggage. This is not a joke. The Modobag is capable of carrying 260 pounds up to 6 miles at a top speed of 8 miles per hour. It also doubles as a personal power station to charge your phone and laptop on the go. You can preorder the Modobag on Indiegogo for the low introductory price of $1095.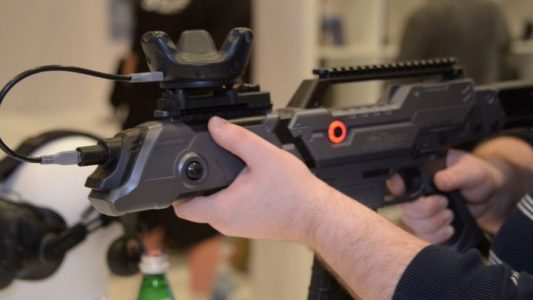 HTC demonstrated three new peripherals for use with the Vive. The TPCast untethers your Vive from the PC by providing a wireless link and portable power source. This box will power your Vive for up to two hours and it releases in the second half of 2017 for $250. HTC also announced an upgraded head strap for the Vive with built-in headphones and customizable trackers, which turn everyday items into motion-tracked props. The trackers and head strap will be available for in Q2 2017; however, no pricing information is available.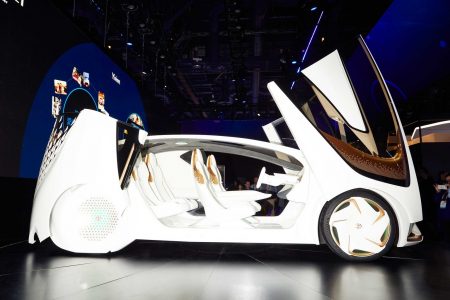 Toyota's Concept-i autonomous vehicle is a work of art. The sleek five-passenger vehicle has scissor doors and several multipurpose displays. It even has 3D full-color heads-up display. As with all concept cars, Toyota's vision may never be a commercial reality, but several of the key technologies on this vehicle will likely end up on a dealer's lot in the next 5-10 years.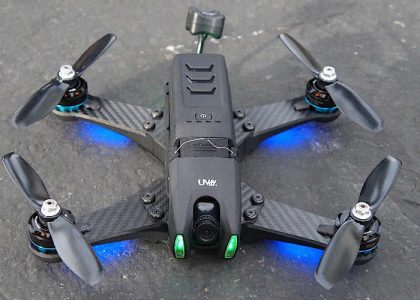 No CES in recent history would be complete without a plethora of drones. Stealing the show this year is the UVify Draco. First person view (FPV) racing has grown dramatically in the past year. The Draco is a ready to fly package that provides everything you need to be competitive. This drone can average 70 MPH and hit 100 MPH in the straights. For $500 (plus the cost of a transmitter), you get a high-quality no-hassle setup.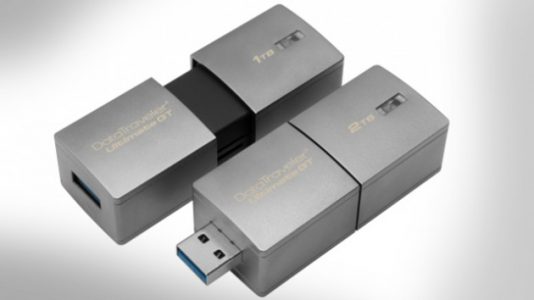 To close out this list we leave the glitz and glamour behind for sheer storage capacity. At the show, Kingston announced their DataTraveller Ultimate Generation flash drive. This beefy USB drive stores a whopping 2TB of data and you can buy it next month. The price is undisclosed but you should expect to pay a few thousand dollars if you want to 70 hours of 4K video in your pocket.