Early Sunday morning, January 16, the R-ARKN Keepstar went abandoned after a week of waiting since the fuel was removed on Saturday January 9.

The Keepstar was watched all day to ensure that there were no surprise explosions, and around 1700 Eve time the Imperium began sending out fleets to the Keepstar to explode it.

To recap, the Keepstar previously belonged to Army of Mango (AoM), and was transferred to the Imperium when AoM joined Ranger Regiment. There is a whole load of politics behind this, which can be read here but the TLDR is that the fuel was pulled from the structure Saturday January 9, which sent the structure to low power. After a week on low power, the structure has now gone to abandoned, which means Asset Safety does not apply upon destruction of the Keepstar.

We will be covering the updates on this as the evening goes on.

As of 1746 Eve time, local shows 2450. TiDi is at 52%.
Coverage can be seen over on INN Twitch. The Keepstar is going to explode as some point in the coming hours, the main unknown tonight is what, if anything, drops from the Keepstar. There is also, as always, the question of if the server hamsters keep up.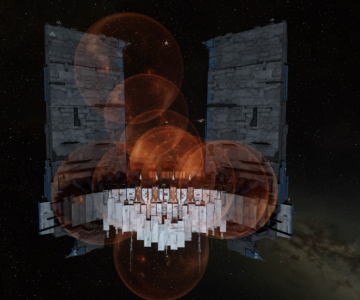 1756: Keepstar shooting has commenced. Local is at 2900, Keepstar is paused. Tidi is around 20%.

1805: Titans have arrived to shoot the Keepstar too. Tidi is at 14%, local is at 3200.

In case anyone isn't familiar with mechanics around Asset Safety, here is the CCP Support article on the topic.

1815: Local is at 3500. Keepstar is at 59% remaining (although my maths is not known to be good). I forgot to mention last time that the Titans are from The Initiative.

1830: Keepstar is at 30%, I was actually expecting this to last a bit longer. Another shot of the Keepstar, with the titans around it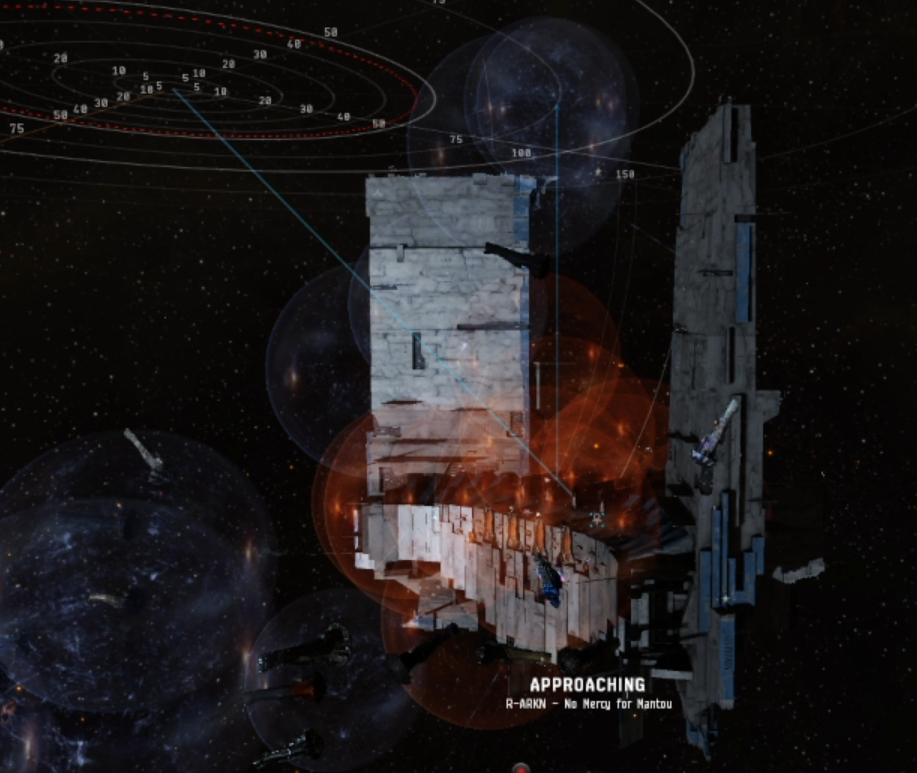 1835: Shield is now down. Armor is at 90%

1838: We finally have an Adash for the system. Armor looks to be around 50%.

1845: I was wrong, Armor is at 60% left with 28% Tidi. Local is at 3715.

This is not quite like other Keepstar kills, this is mostly just waiting for the loot to start dropping, so updates are mostly about how far we are into Shield/Armor/Hull

1850: Now Armor is at 40%. Shouldn't be too much longer until we get into Hull.

1900: Armor is almost done. It is Alterari Pheonix birthday today, and he is very appreciative of the eve mails and messages he has received.
1905: We are now into Hull, this will take quite some time. FRT, NC are also present on grid
Alterari Phoenix would like more eve mails, as he only got 65 so far.
1930: 72% hull remaining, 22% tidi.

1935: 67% hull, two more Adash, one for total ships and by alliance/corp

1943: TheMittani has joined the stream for an update on what is going on.

1950: We are now at 55% structure
2000: It seems from the stream that the long running #freewibla campaign has been successful. Brisc Rubal has arrived on stream, while driving home in a snowstorm (Mrs Brisc is holding the phone for him). He has been at the DC meet, where they drank 6 bars out of Big Wave beer.
The Fireside chat will be hosted on the INN Stream and will start shortly.
Keepstar is at 40%
2020: Keepstar at 25% (ish). Local is at 4k, Tidi is still around 20%

2030: Keepstar at around 16%, Local at 4100, Tidi at 21%. Probably another half hour or so before the explosion

2040: Keepstar now at 8% hull.
2045: Keepstar is at 6%, Tuzy is selling us on the idea of Farm Sim 2020. Brisc has also made it back from DC, and so is filling us in on the other loot piñatas that have happened.
2050: Keepstar is at 3%. Brisc says that as long as there are not too many supers on the KM, it might generate. We will find out shortly.
2052: Keepstar is at 2%
2055:Keepstar is dead. Now the loot can spawn starts

Final image of the keep before it explodes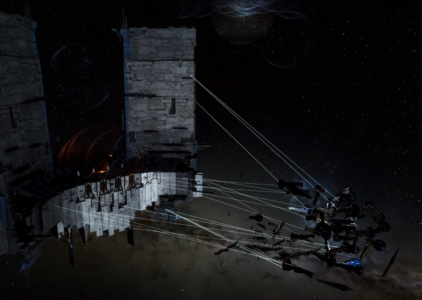 Explosion has started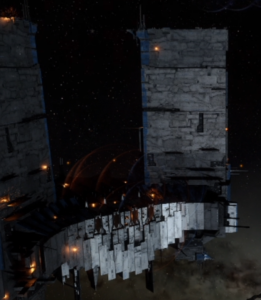 2059: Brisc is advising that cans are spawning from the keep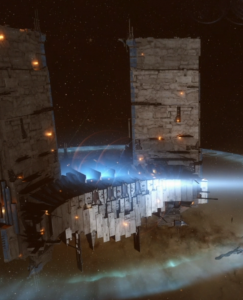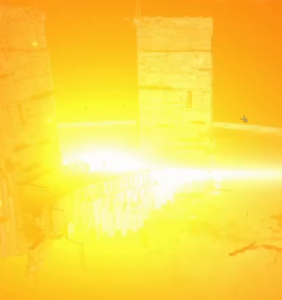 2101: Killmail has actually happened! Looting is starting.
2105: So far reports of an Aeon, Thanatos and jump freighter being looted have come in.
2110: Cans are still spawning, looting and skirmishing is happening.
2118: The Keepstar core was successfully scooped. A Naglfar that was picked up by a FRT member was exploded.
2125: 540m units of Stront has been found.
2130: We are checking on the 540m units, to make sure that maths was done properly. Several Thanatos are now popped out, a Rorqual popped out and was successfully grabbed by an Imperium member.
2135: Thanatos, Rorqual, Minikowa and Apostle just came out.
2145: Loot continues to pop out of the structure, I have no idea when it will stop. It took around 6 hours for the HK WH structure to stop spawning cans. Skirmishes are going on around the large ships that pop out, with FRT, Pandemic Horde, TEST all trying to get in on the loot free for all that is now happening in Esoteria.

2209: Rorqual grabbed by FRT is down, it continues to be complete chaos on the field, cans still spawning and mad races to board ships.
The looting will continue for hours, I will close the liveblog unless something crazy happens. As soon as there is any overview of what was looted we will let you know.