<!– This sets the $curauth variable –>
Zebulon
About me
I am the CEO of [EXDA] Exercitum Daemoniorum and a member of the Happy Bees alliance in Eve Echoes.
Contact Information
Name:

William Roberts

Discord Name:

Zebulon#1373
My Articles
5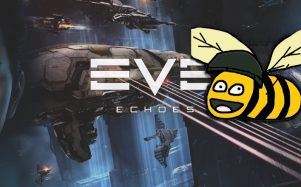 User Submitted
The Happy Bees Alliance is the EVE Echoes counterpart of Goonswarm and one of the largest alliances in Echoes. Many Happy Bees are current or former Goons, and it shows in our organization, values, and tenacity. The Happy Bees are…
EVE Online Links
Upcoming Events
October 6 @ 5:00 PM

-

6:00 PM

October 8 @ 5:00 PM

-

6:30 PM

October 8 @ 9:00 PM

-

10:00 PM
Popular Articles
Sorry. No data so far.
Latest Comments