<!– This sets the $curauth variable –>
Domanark
About me
I am a long time computer gamer, avid book reader, bicycle enthusiast, EVE online player and co-host and co-founder of Clueless Space Nerds Podcast.
My Articles
7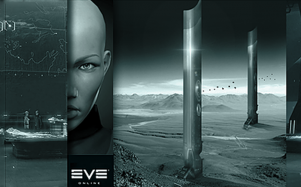 User Submitted
The sixth annual Pod and Planet Fiction Contest is geared up to take submissions for this year's EVE Online fan-fiction competition. Just like the title suggests, this is a fiction writing contest for stories based on EVE Online. Telegram Sam…
EVE Online Links
Upcoming Events
February 4 @ 5:00 PM

-

6:30 PM

February 4 @ 9:00 PM

-

10:00 PM

February 9 @ 5:00 PM

-

6:00 PM
Popular Articles
Sorry. No data so far.
Latest Comments