<!– This sets the $curauth variable –>
Ashley Traynor
About me
Probably the worst CEO in wh-space, CZ Editor, grumpy FC and Minmatar Fangirl. She has a great love for the wormhole way of life and feels that local chat is "too OP". You can contact me at Laura#1479 on Discord if you enjoy writing or want to get into it. I'd love to help!
My Articles
10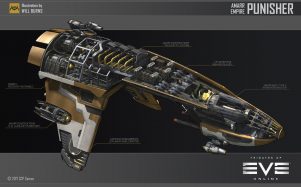 User Submitted
I love the NER series titled "Fit For Purpose". That's a bloody good name and I doubt Fit Kitchen is as catchy, but I've never been known for my wit anyway. As a reminder, this is a series designed to…
EVE Online Links
Upcoming Events
August 24 @ 1:00 am

-

3:00 am

August 24 @ 5:00 pm

-

6:30 pm

August 24 @ 9:00 pm

-

10:00 pm

August 31 @ 1:00 am

-

3:00 am
Popular Articles

On August 15, CCP announced a new change that will be c...

If you'd like to listen to this article rather than rea...
Latest Comments